BOMBER MEMORIAL

BERLE PATRICIA "PATTY" BEZZIO ~ Class of 1963
July 10, 1945 - October 6, 1998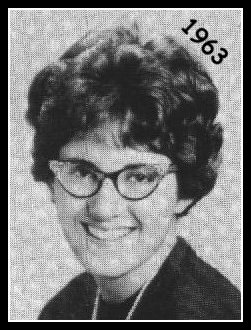 PATRICIA BEZZIO LOVED ETHNIC MUSIC
By Carole Beers, Seattle Times Staff Reporter

By day, Patricia Bezzio did contract technical writing at Microsoft. But at night, on weekends and whenever else she got the chance, she sang and played in ethnic music groups, or listened to tunes from Italy and Eastern Europe.

Seattle Folklore Society board member John Venables calls Ms. Bezzio (pronounced "Behz-EYE-oh") "a pivotal member" of the Northwest folklore scene. She had been a vice president of the society.

"She was a catalyst for a variety of different cultural styles of music for a lot of people from Oregon to British Columbia," Venables said. His group will stage a memorial concert in Ms. Bezzio's memory at a later, undetermined date. Ms. Bezzio died last October 6, 1998, of asthma. She was 53.

A Seattle native who grew up in Richland, played stringed instruments and tambourine at Italian gatherings. But she also played music of Balkan and Roma cultures, reveling in the camaraderie of other musicians.

"Pat was in an early Song Circle group and had an interest in many aspects of different cultures," said musician Kathy Sandstrom. She also was in another band I'm in, Balkanorama, which does Roma, Bulgarian, Macedonian and Greek music. It's sort of like a gypsy wedding band. We just played a wedding in Vancouver, B.C., and people couldn't believe we weren't Greek. We have a lot of fun and play music people really love."

Interested in people's mental and emotional processes, Ms. Bezzio originally hoped to be a counselor. She earned a bachelor's degree in psychology at Seattle University. She also gravitated toward music groups and festivals. "She mainly played guitar and accordion, but also sang," said her former companion, musician Mark Hinds. "She was really into Italian music."

Ms. Bezzio ardently supported the Seattle Folklife Festival.

"It's what we are all about, our main place to play ethnic music and immerse ourself in different cultures and meet people," Sandstrom said. "She was real bright, funny, and loved visiting with people."

She is survived by her son, Steve Bezzio of Seattle.

Services were held at Holyrood Catholic Cemetery in Shoreline.

---
...from the 1962 Columbian
Vice President of Quill & Scroll; RIGHT: Thespians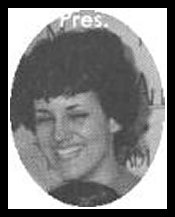 ~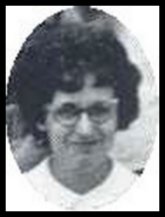 ...from the 1963 Columbian
LEFT: National Honor Society; CENTER: Quill & Scroll; RIGHT: Thespians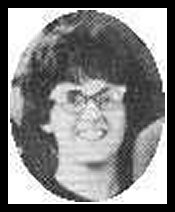 ~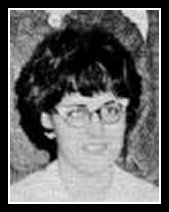 ~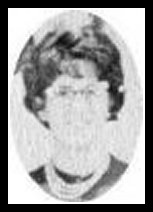 ---
~~~~~~~~~~~~~~~~~~~~~~~~~~~~~~~~~~~~~~~
Friday, December 1, 2000 (Gilbert, Arizona)

A private memorial ceremony was held today at Picacho Peak, located near the Pearl Harbor Memorial Highway between Casa Grande and Tucson, Arizona, in loving memory of Patty Bezzio, Col-Hi class of 1963.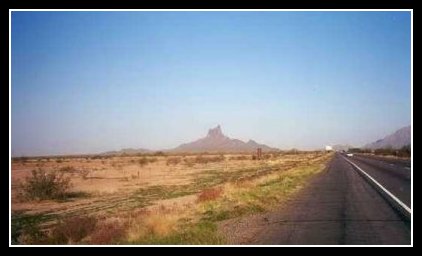 Attending was a single mourner, David Douglas. He was Patty's first date, they shared together their first romantic kiss, and he has always considered her his high school sweetheart and the first genuine love of his life.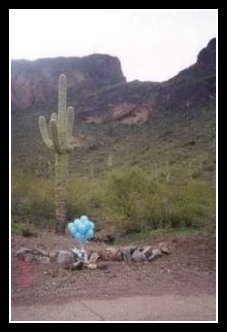 ~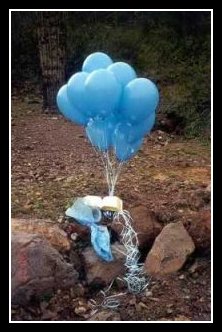 Following the reading of verses from Psalm 51, a prayer of confession and petition for forgiveness, a dozen blue balloons (to remind her of his eyes) were released into a blue and white misty Arizona sky.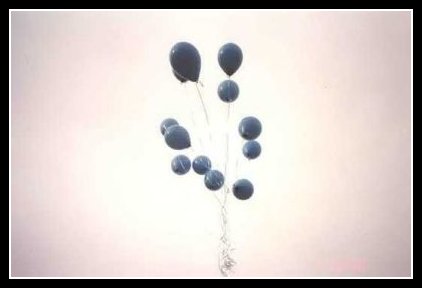 The service concluded with music, "Seemann, deine Heimat ist das Meer" by Lolita, their favorite song commemorating their meeting in German class.

A single long stemmed red rose was left at the site.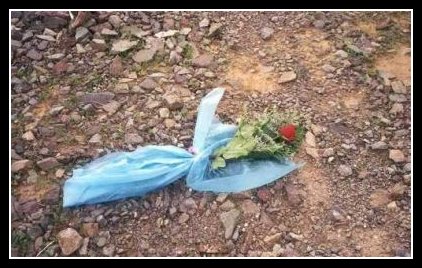 ---