BOMBER MEMORIAL

MILTON J. "MILT" SZULINSKI, JR. ~ Class of 1963
May 22, 1945 - December 13, 1996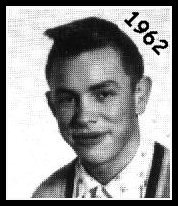 Milt was born May 22, 1945 in Richland to Milt Szulinski, Sr. and Bette Szulinski and died December 11, 1996 in Denver, CO.

Milt graduated from Columbia High School in 1963 and while in high school he and several friends started a band - the Chessmen - traveling throughout the Northwest. One of his favorite memories was when the band got together again in 1988 to play at the Class of 1963's 25 year reunion.

He served in the Air Force and was "Airman of the Year" for 1969. While in the Air Force, Milt married Connie Marko from Kelso, WA and had two children.

Milt graduated from the University of New Mexico with an Engineering degree and worked for Eastman Kodak until he started his own company Quality Leadership Consulting.

While living in Albuquerque, NM, he became involved with Hot Air Ballooning. He held a commercial pilot's license and enjoyed flying his own balloon - often dressing as Santa Claus at Christmas time dropping presents to children in Fort Collins, CO. Another favorite memory of Milt's was when he brought his family and his balloon to Richland in 1981 for a family reunion and was able to fly across the Columbia River.

He is survived by his long time partner, Cherie Hartman; son, Milt Szulinski, III and daughter, Deanna Jean; sisters: Nora Szulinski Watson ('66), Mary Ann Szulinski ('73), and Theresa Szulinski ('75).