BOMBER MEMORIAL

THOMAS L. "TOMMY" HAMMER ~ Class of 1965 (Honorary)
August 1, 1946 ~ January 11, 1969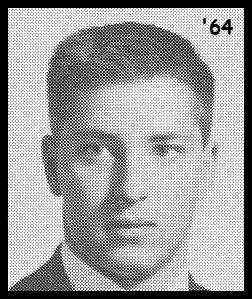 Services were conducted at Powers' Funeral Home, Sumner, for Thomas L. Hammer, 22, Sumner, WA.

Mr. Hammer, who was born August 1, 1946, in Richland, had lived in Sumner for the last two years. He died at his home.

A former member of Westside United Protestant Church, he lived in Richland for 20 years.

Survivors include his wife, Judy; son, Donald; his parents, Mr. and Mrs. Glen O. Hammer; sisters, Glenna ('66), Cynthia ('68) and Marilyn ('70), all Richland; grandparents, Florence Hammer and Mr. and Mrs. John L. Crass.

The family requests any memorial be made to a trust fund for his son, Donald Glen, in care of Helen Luke, Seattle-First National Bank or to the Richland Little League, in care of Tom Owen, 1610 Goethals, Richland.

Published in the Tri-City Herald on January 14, 1969.

File put together by Shirley COLLINGS Haskins ('66).