BOMBER MEMORIAL

WAYNE ALLEN LUKINS ~ Class of 1965 (Honorary)
November 27, 1946 - September 25, 1975






Wayne Lukins, 28, died September 25, 1975, at his home in Orem, UT.

He was born in Richland on November 27, 1946, and lived here until enlisting in the U. S. Navy in 1966.

He was an aviation electrician first class; member of Richland Second Ward Church of Jesus Christ of Latter-Day Saints; V.F.W. in Springville, UT; and American Legion in Provo, UT.

Survivors include wife, Rosemary Baird Lukins ('66); sons, Anthony and Douglas; daughter, Jennifer Lynn; brothers, Gerald ('52), Ronald ('54) and Daniel, Jr. ('59).

Services will be announced by Einan's Funeral Home.

Published in the Tri-City Herald on September 25, 1975.

NOTE: Wayne's brother, Ronald ('54) passed away in January, 1984.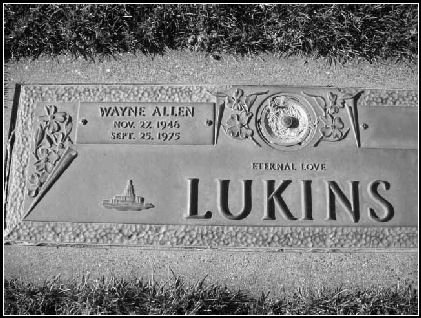 File put together by Shirley COLLINGS Haskins ('66).