BOMBER MEMORIAL

ROBERT HERBERT "BOB" TATE, III ~ Class of 1965
March 17, 1947 - January 20, 1991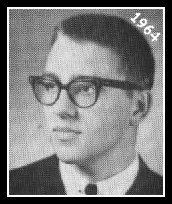 ~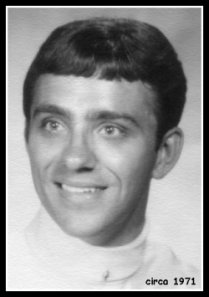 Robert Herbert Tate, III, was born March 17, 1947, to Robert Herbert Tate, Jr., and Arrona Elizabeth (Lynn) Tate in Louisville, KY. He passed away January 20, 1991, in Seattle.

Bob attended Marcus Whitman Grade School, Carmichael Junior High School and his sophomore and junior years at Columbia High School. His family moved to Cowiche, WA, in 1964 and Bob graduated from Highland High School in Cowiche, WA, in 1965. After graduation, he took classes at Yakima Valley Community College and Central Washington University.

Over the course of his lifetime, Bob lived and worked in Richland, Cowiche, Yakima, Ellensburg, Kennewick, Spokane, Bellevue, Boise, and Seattle.

Bob worked as an accountant/bookkeeper all his adult life. He was an extremely accomplished keyboardist and regularly played the organ and/or piano for weddings and church congregations.

Bob had no children. He was preceded in death by his father, Robert Herbert Tate, Jr., in 1985. After Bob's death, his mother, Arrona Elizabeth Tate, passed away in 2006 and his brother, Terry Duane Tate ('62), passed away in 2009.

He is survived by his younger brothers Jacob Lynn Tate ('66) and John Anthony Tate ('68), their families and numerous cousins, nieces, and nephews.