BOMBER MEMORIAL

KENNETH FRANK "KENNY"/"KEN" DeVINE ~ Class of 1967
January 23, 1949 - August 19, 1968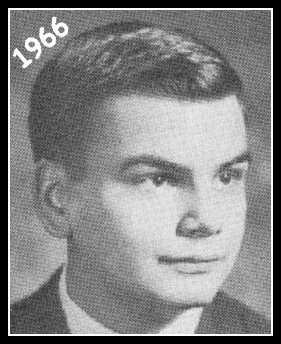 ~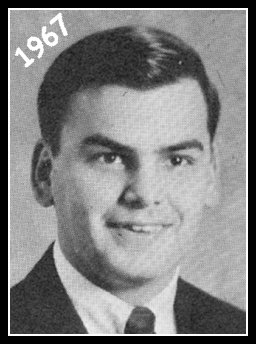 Published in the Tri-City Herald on August 20, 1968:

A construction accident took the life of a 19-year-old Richland man Monday, August 19, 1968. Ken DeVine died when a well casing on which he was working caved in about 3:30pm. It is assumed DeVine was killed by the fallen earth mass. Rescue workers recovered his body about 11:30pm.

He was employed by Hatch Drilling Company in the 200 East Area at Hanford when the accident occurred. DeVine was working in the upper portion of a 40-foot well. The lower part already had been cased in. DeVine had recently moved to the construction job where the accident took place.

DeVine was a top notch bowler and was hoping to re-enter the professional bowlers tour this fall. He had given the tour a brief try earlier this spring. Among the records DeVine still holds at Atomic Lanes, his home alley, were high five-game series of 1,201, 20 consecutive strikes and two non-league perfect 300 games. At 19, he was believed to be the youngest bowler on the pro-circuit. Hatch Drilling, his employer, and George Grant Construction Company were his sponsors. Bill Vosper, manager of the Atomic Lanes and frequent tutor for DeVine said, "Ken was always a gentlemen. He had a great personality and was headed for a potentially fine career as a professional bowler."

Only last weekend, DeVine had served as an usher at his sister's wedding.


Published in the Tri-City Herald August 20, 1968 :

Kenneth F. DeVine, 19, Richland, was born January 23, 1949, in Terry, MT, and had lived in this area for 14 years.

He was employed by J. A. Jones Construction Company and was also a student at Central Washington College and C.B.C.

He was a member of Christ the King Catholic Church, Professional Bowlers Association, Richland Men's Bowling Association and Laborer's Union Local No. 348 of Pasco.

Survivors include his parents, Opal and Frank DeVine, and siblings: Teresa DeVine Knirck ('64) and Denny DeVine.

Services were at Christ the King Catholic Church with Rev. Sean Monohan as celebrant. Burial was in Sunset Memorial Gardens. Einan's Funeral Home handled arrangements.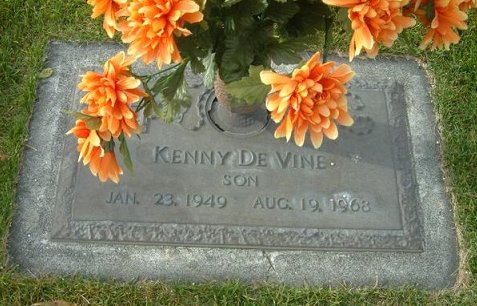 File put together by Shirley COLLINGS Haskins ('66).