BOMBER MEMORIAL

EDITH MYRNA "EDI" HARRIS TADLOCK ~ Class of 1967
January 14, 1949 - May 7, 1972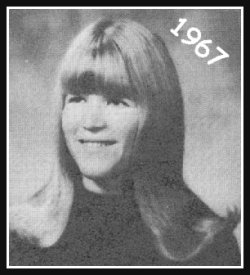 Edith Harris Tadlock, 23, of Richland, died May, 7, 1972, in Our Lady of Lourdes Hosptial. She was born in Spokane on January 14, 1949, and had lived in the Tri-Cities for 20 years.

She was a cashier at One Hour Martinizing Cleaners in Richland and was a member of West Side United Protestant Church.

Survivors include her husband, Bill Tadlock ('66); son, Terry; parents Mr. and Mrs. Edward L. Harris; siblings: Edward Harris ('65), Keith Harris ('67 Honorary), Marian Harris Schultz ('69), and Vernon Harris; and grandmother, Cleone.

Einan's Funeral Home handled the services.

Published in the Tri-City Herald on May 9, 1972.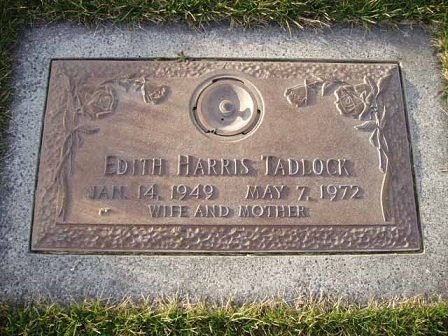 File put together by Shirley COLLINGS Haskins ('66).