BOMBER MEMORIAL

RYAN ALLEN "SPUD" WEBB ~ Class of 1991
1973 - June 30, 2001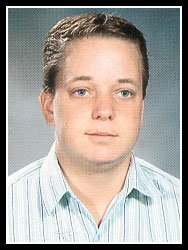 ~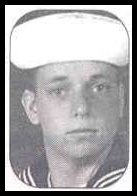 Petty Officer Second Class Ryan Allen Webb died June 30, 2001, in his home in Concord, CA.

Ryan was born and raised in Richland, attended Richland High School and graduated in 1991; his friends called him "Spud" from his love of basketball.

He enlisted in the Navy in 1992 and was stationed at Point Loma near San Diego, CA, working as an instrument control engineer. Ryan played on a Navy basketball team when on tours to Hawaii and Vancouver, WA.

In January 2000, he transferred to the Concord Weapons Station in Concord, CA, where he became a Military Policeman.

Petty Officer Webb was making a career of the Navy and was rated/ranked IC2/E-5, soon to become a master-at-arms officer.

Ryan is survived by his wife, Veronica Webb, and 4 children, Ryan Allen, Jr., Nathaniel Zachary, Kayoshiana Alexandria, and Brandon Lei Webb; his father, Clyde A. Webb and mother, Diane L. Hanlon; grandfather, Max Pearson and grandmother, Barbara Pearson; uncles, aunts and cousins.

Ryan will be sorely missed by his friends and family.