BOMBER MEMORIAL

CATHLEEN ELLEN "CATHIE" POPE CHAPPELL ~ Honorary Class of 1966
April 22, 1947 - April 28, 2002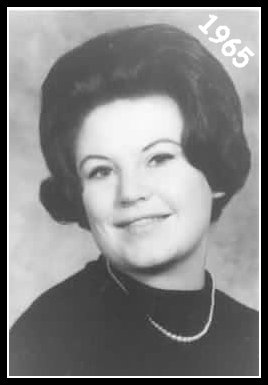 Cathleen, 55, of Richland, died Monday, April 28, 2002, at Kadlec Medical Center. She was born April 22, 1947, in Moscow, Idaho, and lived in the Tri-Cities 30 years. She was a homemaker.

Cathleen was an honorary member of the Class of '66, having dropped out her junior year to marry Terry Herrin. They had three children, Wendy, Samantha and Christy. After Cathleen and Terry were divorced she married Darrell Chappell. Cathie and Darrell moved to Potlatch, ID, where their daughter, Beth, was born. The family then moved to Spokane. About 1992, Cathie and Darrell moved back to Richland.

Cathie is survived by her husband of 29 years, Darrell Chappell; her daughters, Wendy McAdie, Samantha Rosenthal, Christy Herrin and Elizabeth Greene; her brother, James Pope; aunts and uncles and 12 beautiful grandchildren.

We'll miss you Mimi!!

Memorial services were held May 2, 2002, at Einan's Funeral Home.

In lieu of flowers, please send donations to the Pulmonary Fibrosis Foundation, 1075 Santa Fe Drive, Denver, CO 80204.

Guest Book

Bomber Memorial put together by Shirley COLLINGS Haskins ('66).