MARY MACKINLAY WEIR ~ Class of 1940
October 25, 1922 - July 16, 2006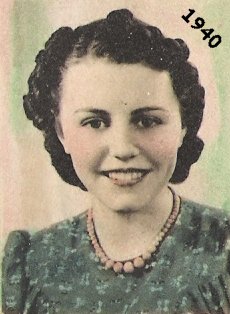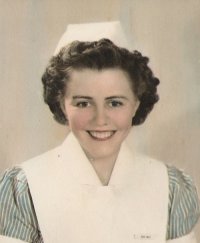 ~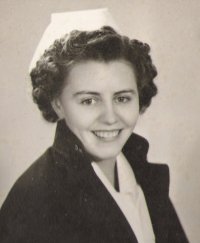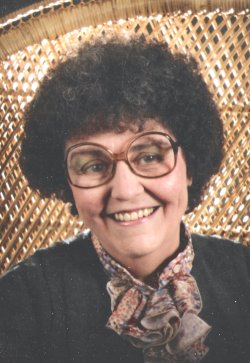 Mary Mackinlay Weir was born October 25, 1922, in Casper, WY, to British immigrant parents,
Archibald Mackinlay Weir and Nellie Gordon Weir. She attended schools there before moving with her
family in 1936 to a fruit farm near Richland, WA, that would be incorporated into the Hanford
nuclear reservation. She graduated from Richland high school in 1940 and from Deaconess School of 
Nursing in Spokane, WA.

She married Ira Wesley "Wes" Rimel in Butte, MT on December 13, 1943; they later divorced. She
worked as a registered nurse in Seattle, WA; Boston, MA; Glendive, MT; Beach, ND; and Eugene, OR,
retiring in 1990 after 25 years of orthopedic nursing at Sacred Heart Medical Center.

Predeceased by her parents; her infant brother Robert Gordon Weir; and her sister Angelick Mackinlay
"Kay" Weir Fishback ('37).

Mary is survived by daughters Patricia Druckenmiller of Davenport, IA; Valerie Burgan of Great
Falls, MT; and Linda Rimel of Eugene, OR; sons David Rimel of Stagecoach, NV and Glenn Rimel of
Eugene; a sister, E. Jean Weir ('43) of Seattle, WA; a brother, A. Gordon Weir ('47) of Sacramento,
CA; grandchildren Geoffrey Wrigg of Everett, WA; Christopher Druckenmiller of Minneapolis, MN;
Christine Rimel of Eugene, OR; Avis Rimel of Junction City, OR; Charles Rimel of Redmond, OR;
Stefanie Rimel of Eugene, OR; Margaret Atkison of Alsip, IL; Anthony Rimel of Eugene, OR; and
Adrianne "Anna" Rimel of Eugene, OR; great-grandsons Jakob Rimel and Joshua Rimel of Redmond, OR;
and several nieces, nephews, and cousins.

Mary raised five children and was active in the lives of her grandchildren. She was a band parent, a
Den mother, and a Sunday School teacher. At Peace Presbyterian Church, she had served on the Board
of Deacons and the Scottish Festival committee. She was on the roster of nursery workers at the time
of her death.

Mary passed away at home on Sunday, July 16, 2006, unexpectedly, following a brief illness.