BONNIE THAVES VALLEY ~ Class of 1956
March 22, 1937, - July 27, 2006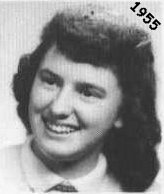 ~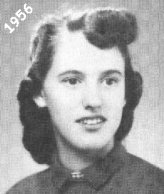 Bonnie Thaves Valley passed into the loving arms of her precious Lord and Savior on July 27, 2006
after a courageous battle with cancer, with her loving husband by her side.

Bonnie was born on March 22, 1937, in Minneapolis, MN, to Clarence and Zadah Thaves.

The family moved to Richland, WA, in 1943. After graduating from Richland High School in 1956,
Bonnie attended Seattle Pacific College.

Bonnie married Michael Valley, July 31, 1982, in Richland, WA. Michael was the love of her life
for almost 24 years. Bonnie and Michael served the Lord at the Quinalt Baptist Church in
Kennewick, WA, leading the worship team, teaching Sunday school, and participating in the
children's ministries.

Bonnie retired from the Employment Security Department after 20 years of service. Bonnie and
Michael moved to the Modesto, CA. area 6 years ago because of Michael's work.

They continued to serve the Lord in Christian ministries there. Bonnie's greatest love was
working with children at church. She was actively involved in Children's Choir, vacation Bible
school, Child Evangelism Fellowship, worship team, and Sunday school.

Bonnie was a wonderful decorator, she loved creating, and attention to detail could be seen in
everything she did. She loved sharing and giving, especially at Christmas time. Her trees were
especially beautiful and different every year.

Bonnie loved the outdoors, and spending time with her husband, backpacking trips to Leavenworth,
hiking, nature walks, antiquing, and traveling. Bonnie and Michael loved Southern Gospel music.
She played the piano, and performed in the light opera production of the HMS Pinafore.

Bonnie received great pleasure from spending time with her three cats, Ashley, Sophie, and
Tigger.

Bonnie was preceded in death by her parents, Clarence and Zadah Thaves of Richland, WA.

She is survived by her loving husband, Michael; children, Shelly Udayan and Scott Still; her
precious and special grandchildren, Melissa Udayan, Brandon Udayan; and her two stepchildren, 
Dr. Chris Valley and family, and Brian Valley and family.

She also leaves her two sisters, Marlene Thaves ('57) Knaplund (John) of Clinton, WA., Carolyn 
Thaves ('58) Morris (Doug Dykstra) of Bothell, WA., numerous aunts, uncles, cousins, nieces and nephews.

Bonnie will never be forgotten, and will be truly missed by her family and friends.

Memorial service will be held in the chapel at: Einan's Memorial Gardens, 915 Bypass Highway,
Richland WA, 943-1114 August 19, at 10 a.m. Graveside services will follow. In lieu of flowers,
memorials may be made to: Salida First Baptist Church, Children's Ministry.