LEE ACKLEY BOND ~ Class of 1960
December 21, 1941 - July 08, 2006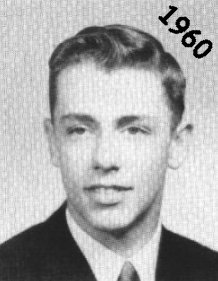 Lee A. Bond, 64, of Richland, WA, passed away on Sat. July 8, 2006 at the Tri-Cities Chaplaincy 
Hospice House from cancer. He was born in Manhattan, Kansas, on December 21, 1941 to Virgil
Lee Bond and Rosalyn "Babe" Sickles Bond. He came to Richland in 1943 when his father found work at
Hanford with the Manhattan Project.

Lee graduated from Richland (Columbia) High in 1960 and then attended CBC. He & Verna Lee Jones ('62)
were married on June 9, 1962 in Richland, WA. He joined the Navy in 1966 during the Viet Nam War 
and served aboard the USS. Princeton LPH-5 for four years. He worked for Battelle for forty years
and received several awards for his outstanding performances during this time.

Lee's interests have always been computers, coins, and hockey, especially the Tri-City Americans
where he has been a season ticket holder for many years. His greatest passion has been being a
grandpa and is referred to as BAC by Gavin Lee Oxford, 4 and Noelle Lee Oxford, 2 and OPA to
Christopher Lee Bond, eleven weeks.

Lee is survived by his wife of 44 years, whom he has always called by her nickname, Ted, son and
daughter-in-law Shawn Lee and Sinar Bond, daughter and son-in-law Tessa Lee and Paul Oxford. Also
surviving are his sister and brother-in-law, Tami ('63) and Bill Trudell of Zachary, LA, brother 
and sister-in-law, Virgil Mark ('70) and Alice Bond of Kennewick, WA, sister-in-law, Vicki Jones
Madden ('63), sister-in-law and brother-in-law, Pat and Gene DeBattista, Sr. of Richland, WA, and
nieces and nephews; Scott McLeod, Miranda Wilson, Blair Wilson, Marra Bond, Alexis Burdick, Gene 
DeBattista, Jr., Ruth Huston, James Madden, Dena Madden, Darian Holcum, Deborah DeBattista, Diana 
DeBattista, and Eugene DeBattista.

Lee has requested that there be no public services. The family will have a private gathering in the
future.

Memorial gifts in Lee's name to the Tri-Cities Chaplaincy Hospice House, 2108 W. Entiat Ave.,
Kennewick, WA 99336 would be an honor for the outstanding care, kindness and thoughtfulness given to
Lee and all his family.