CONNIE SMITH PRICE ~ Class of 1965
November 22, 1946 - July 23, 2006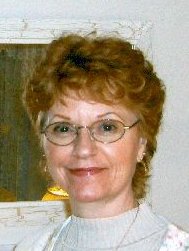 Our beloved Connie, age 59, lost her battle with cancer and depression and went to be with our Lord
on July 23, 2006.

Connie was born on November 22, 1946, in Richland, WA to Maryann Smith and the late Robert Smith. She 
attended Richland High School and graduated in 1965. She subsequently graduated from beauty school 
and worked in Richland as a hair dresser for 17 years. She then went to work as a receptionist for 
Dr. Greg Oberg for nearly 17 years, until 1991, when she married the love of her life, Keith Price.

Connie was a sincere Christian and continuously strived to better her relationship with God. She
loved home decorating, refinishing furniture and traveling with her husband. She had many collections
including dolls, doilies (handmade by her mother), figurines, jewelry, and quilts. She loved to
exercise and was devout in taking care of herself. Connie will be remembered for her vivacious
personality, her adoration for frills and "frou- frou", her creative talent for decorating, her
love of good cooking, and her ability to engage those around her. She was dearly loved and will be
dearly missed.

Connie is survived by her loving husband, Keith Price; her son Brett (Vanessa) McBain of Bella Vista,
AR; her mother Maryann Smith of Richland, WA; her sister Judy (Don) Schnell of Richland, WA; her
brother Bob Smith of Lancaster, CA; her brother Bill (Noreen) Smith of Kennewick, W A; 4 step
children; 3 nieces; 5 nephews; 2 great-nieces; 1 great-nephew; 1 great-nephew on the way; and her
darling Charlie. She is preceded in death by her infant brother, Robert Frank Smith and father,
Robert Peter Smith.

Graveside services were held at 10:00am, Tuesday, August 1, at Sunset Memorial Gardens, Richland, WA.

In lieu of flowers, please make donations to the American Cancer Society at P.O. Box 22718 Oklahoma
City, OK 73123-1718.