EDWARD L. WHITE ~ Class of 1969 WB
October 1, 1951 - August 29, 2006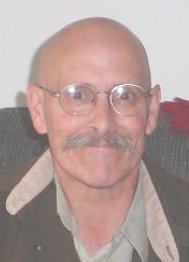 Edward L. White, 54, of Belfair died August 29, 2006 of esophageal cancer.

He was born in Richland to Edward and Betty White and married Viki (Achee) White on November 13, 1971, in Addis, LA. Mr White served in the Army in Vietnam and later was a pipefitter at Puget Sound Naval Shipyard for 18 years.

He was preceded in death by his father and sister, Elizabeth L. Marks. He was survived by his wife of Belfair; mother of Richland; sons Seth White (Patti) of Poulsbo and Jared White of Poulsbo; daughter Jillian White of Belfair; brother Allan White (Margie) of Richland; sisters Margaret Main of Pasco, Elaine Rahmig (Ronald) of Kennewick, and Charlotte Prgomet (Greg) of Seattle; and grandchildren Curtis, Jordan, Madison-Raye, Shelby and Erikk.

Funeral Mass was celebrated at Prince of Peace in Belfair.

Memorial contributions may be made to Esophageal Cancer Awareness Association, PO Box 3842, Ithaca, NY 14852.