JENNIFER ANN MAIURI DAVIS ~ Class of 1986
September 26, 1967 - May 7, 2006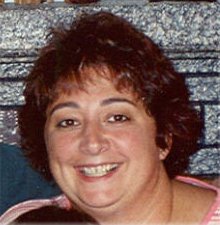 Jennifer went home with Jesus May 7, 2006, surrounded by her loving family.

Jennifer Ann Maiuri was born in Walla Walla, WA on September 26, 1967 to Jerry and Debbie
Maiuri. In 1973 her family moved to Richland, WA where she attended Lewis and Clark and
Spalding Elementary, Carmichael Junior High and graduated from Richland High School in
1986. During her youth in Richland, she played Miss Richland Softball, Carmichael
Basketball, and danced for the Mid-Columbia Regional Ballet. Jennifer was in the first
performance of the Nutcracker held in the Tri-Cities. She left ballet for cheerleading.
While in high school she worked for Buttrey-Osco, and was active in many school activities
including president of her senior class.

After graduating from high school she went to college at Washington State University. While
in Pullman she coached a girl's city league basketball team for two years, and worked in
the on campus day care. In 1992 she graduated with a Bachelor of Arts Degree in Elementary
Education and was hired by the Richland School District that same year. She taught at
Jefferson Elementary her entire teaching career. In 1996 she received her Masters of
Education in Professional Development/Special Education from Heritage University.

In 1994 she married Keith Davis ('82). Together they have two handsome boys, Zakary (6) and
Jakob (3), the love of their lives. As a family they loved the WSU Cougars, Seattle
Mariners, taking road trips to Seattle and vacations to Cannon Beach.

Jennifer is survived by her husband Keith and her two boys, Zak and Jake of West. Richland,
WA. She is also survived by her parents Jerry and Debbie Maiuri of West Richland, WA, her
brother, Steve Maiuri ('88) and sister-in-law, Natalie Mazzei Maiuri ('88) of Richland, WA,
Grandmother Theresa Paris, Claremont, CA, Uncle Ed Maiuri and Darla of Upland, CA, Uncle
Don and Aunt Jerri Maiuri of Walla Walla, WA, Uncle Brian Duncan of EI Cajon, CA. Mother-
in-law, Billie Jean Davis of Richland, WA, brother-in-law and sister-in-law Mike ('74) and
Bonnie Davis of Richland, WA, Sheila Davis Galloway ('71) and Steve ('74) Galloway of
Richland, WA, Karen Davis Scheffer ('76) and Joe Scheffer of Deer Park, WA, Kent ('82) and
Brenda Davis of Highlands Ranch, CO, Jeanne Davis of Richland, WA, and many beloved
cousins, nieces and nephews.

Jennifer is preceded in death by her grandparents, Ellery & Marita Duncan, grandfather,
Emilio Maiuri, niece Grace Maiuri, father-in-law Norman Davis, and brother-in-law Stephen
Davis ('72).

Throughout her teaching career Mrs. Davis was dedicated to her "kids." She felt blessed and
honored to be a daily presence in children's lives. Her heart was touched by every child
that she taught and they were never forgotten. Jennifer loved her Jefferson family and was
overwhelmed with gratitude for their constant generosity, love and kindness on a daily
basis. She enjoyed working with such a quality staff of individuals and loved you all.

Memorial service will be held at Christ the King Catholic Church, 1126 Long Avenue,
Richland at 4pm, on Friday, May 12, 2006. A gathering of friends and family will follow at
the Knights of Columbus Hall, Richland.

In lieu of flowers, the family requests that any remembrances be sent to the Tri-Cities
Chaplaincy Hospice or Cork's Place for Children 2108 W. Entiat Avenue, Kennewick, WA 99336.