PATRICIA ANN "PATTI" THORNBURG WAY ~ Class of 1952
August 20, 1934 - April 7, 2007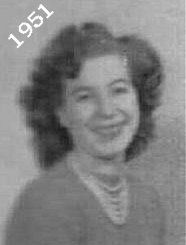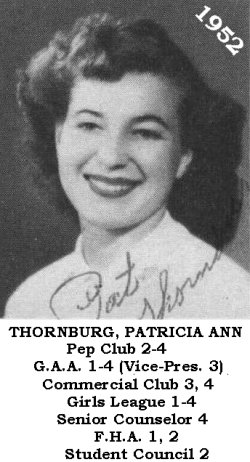 Irreplaceable mother of Cynthia Lingg whose heart knew no boundaries in sharing love and goodwill. May she rest peacefully with her husband, Roy Way, and son Randal Lingg.

Please join us in celebrating her life. Viewing will be Wednesday, April 11, 2007, 4-8 p.m. at Featheringill Mortuary, 6322 El Cajon Blvd., San Diego, CA 92115. Services will be held at 1 p.m. on Thursday, April 12, 2007, at Sonrise Community Church, 8805 Magnolia Ave., Santee, CA. Burial to follow at El Camino Memorial Park, 5600 Carroll Canyon Road, San Diego, CA.

Please sign the guest book.

Published in the San Diego Union-Tribune on 4/11/2007.