JANICE SEAMAN ENGEL ~ Class of 1956
March 25, 1938 - July 1, 2007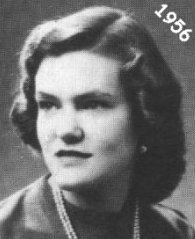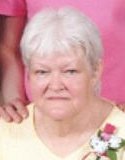 Janice passed away peacefully at her home in Richland, WA on July 1st due to complications from cancer.

She was born in Hollywood, CA on March 25, 1938 to Calista and Everett Seaman and lived in California, Utah, Idaho and Washington. After graduating from Columbia High School in 1956, Janice attended Brigham Young University. She settled in Richland, WA where she worked as a graphic illustrator to support her family. The artist in her always allowed her to enjoy the beauty in all things. She especially loved her grandchildren and always taught and encouraged them to develop their artistic talents.

She was an active member of the Church of Jesus Christ of Latter-day Saints and devoted most of her time to her family and serving in various capacities in her church.

She was preceded in death by her parents Everett and Calista; her brother Lee Seaman ('61-RIP); and her sister Sidney Seaman Sumsion ('53-RIP).

Janice is survived by her brother Mark Seaman; sons Timothy Engel and wife Laurie, and Thomas Engel and wife Cynthia; daughter Paula May and husband Mitchell; grandchildren Avery, Mason, Henry, Ethan, Amelia, Marissa and Samuel.

A viewing will be held Thursday, July 5th from 5-8 PM at Einanís Funeral Home. The funeral will be held Saturday, July 7th at 11:00 AM at the Church of Jesus Christ of Latter-day Saints chapel at 1321 Jadwin, Richland, WA. Interment will follow at Sunset Memorial Gardens.