DONNA JEAN GULLEY JORGENSEN ~ Class of 1958
February 27, 1940 - January 4, 2007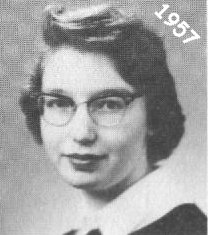 ~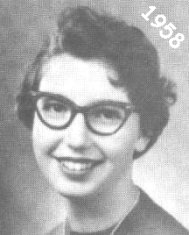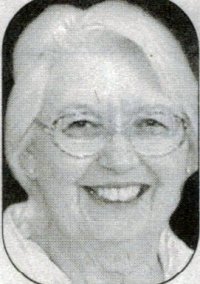 Donna passed away in Phoenix, AZ on January 4, 2007. For the last two years, Donna put up a determined and brave fight against ovarian cancer. She was preceded in death by her father (June, 1970) and her mother (March, 2006).

Donna was born in Mitchell, NE to Alvin and Nila Gulley on February 27, 1940. The family moved to Washington State in the early 1940s. Donna graduated in 1958 from Columbia High School in Richland and went on to receive her Bachelors degree in Mathematics from WSC (WSU) and her Master's degree in Education from EWSC (EWSU). She married Owen Lynn Jorgensen ('56) on August 11, 1962; they have been happily married for more than 44 very short years. They were sealed in the Los Angeles Temple.

She was a person with a great love for her family and of teaching mathematics to anyone who wanted to learn. She leaves behind four children & spouses: Elaine & Brett Hopper, Phoenix, AZ; Timothy & Elizabeth Jorgensen, Chandler, AZ; Michalynn Shelburne, Flagstaff, AZ; and Jolene & Adam Wolfe, Newport News, VA. Eight grandchildren; Steven Hopper, Matthew Hopper, Lauren Hopper, Michael Hopper, Andrea Hopper, Hannah Wolfe, Ryann Jorgensen and Kennedy Jorgensen. Three sisters and two brothers: Lorin & Marilyn ('54) LaFoe Chandler, AZ; Robert ('56) & Dale Gulley, Richland, WA; James & Patricia ('60) McDougal, Renton, WA; Russ & Susan ('66) Hughes, Renton, WA and Stephen ('69) & Susan Gulley, Richland, WA.

After Donna finished her student teaching at Columbia High School she was hired by the Richland School District to teach Mathematics and English. She began by teaching English the second semester in 1963 and switched to teaching Mathematics starting in the fall of that same year. She was a Math teacher at Columbia High School until the summer of 1968 where she returned to earn her Master's degree at EWSC. In the summer of 1970, jobs were scarce in the Tri-City area, Owen, Donna and their two children moved to Los Angeles, CA. Donna began working for the Los Angeles Unified School District (LAUSD) in the fall of 1970 where she taught her students and served as math specialist. During this time she was recognized several times for her dedication to her students. She finally retired after 29 years of service in 1999, moving to Phoenix, AZ to spend more time with her grandchildren but decided after 6 months to return to her love of teaching and began teaching again in the Tempe, AZ School District. In September 2003 she was forced to retire from teaching due to a stroke, a year later, she was diagnosed with ovarian cancer.

A Memorial Service will be held Wednesday January 10, 2007 in Phoenix, AZ at the LDS Chapel building, 2955 E Frye Rd, Phoenix, AZ 85040. The viewing will be held from 9:00 - 10:30 a.m. followed by the service starting at 11:00 a.m. She will be laid to rest beside her Mother & Father in Kennewick, WA on January 13, 2007. The family asks in lieu of flowers a donation be made in her name to a Hospice provider your area.