MICHAEL JOE BOTU, SR. ~ Class of 1965
December 10, 1946 - January 01, 2007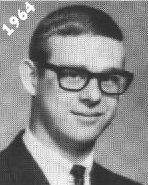 ~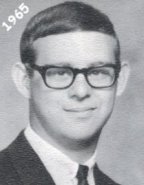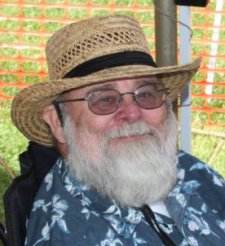 Michael Joe Botu, Sr., age 60, passed away on January 1, 2007 in Seattle. He was born on December 10, 1946 in Indianapolis, Indiana to Betty and George Botu, and lived in the Tri-Cities for 50 years. He moved to the Tri-Cities with his mother and father at an early age. He attended Richland schools and was a graduate of the Columbia High Class of '65. He served in the US Army. After serving his country in Vietnam, he came home, married Priscilla Thompson in 1969 and became a father to two children, Mike, Jr. and Michelle. They were divorced in 1976 but remained in his life.

Raised an only child, at forty-six Michael searched for, and found, the biological father he had never known in Ohio, John Pavlich, and then came to know two half brothers and a half sister. The father passed away soon after but the ensuing relationships with this extended family was something that brought a lot of joy to him the rest of his life.

He is survived by best friend and wife, Kathy Botu; son, Michael Joe Botu, Jr., daughter, Michelle Noel Botu, stepdaughter, Freya Vaughn Matsumura; grandchildren, Tommy, Steven and Clarity. In addition to these are siblings, Patti Hurley (Florida), Jamie Pavlich (Ohio) and Stan Hillerman (Indiana). He also leaves his beloved companions, Joker and Muffin.

An accomplished sheet metal worker, he was a perfectionist who took pride in everything he did. He was happy to share his love of NASCAR sprint and go cart races with his family and attended NASCAR races all over the country. He was a member of the Aces and Eights Car Club. Michael owned and raced go carts and stock cars. He loved to be in and around race tracks anywhere.

Michael was a huge fan of music and had a very eclectic taste; he leaves a huge CD collection. One of he and Kathy's favorite occupations was traveling to hear different groups and usually made a point to chat with some of the members of the band and get autographed copies of their music.

Michael was unforgettable for his quirky sense of humor, few words, bald head expressive eyes, and distinctive white beard. He will be missed.

A memorial service will be at Einan's in Richland at 10:00 am Friday, January 5, 2007. Donations may be made to Northwest Lung Inc., support@Northwest-Lung.org or www.northwest-lung.org; 2802 W. 10th Avenue, Kennewick, WA 99336.