JILL MARIE JOHNSON MEINECKE ~ Class of 1979
January 11, 1961 - May 31, 2007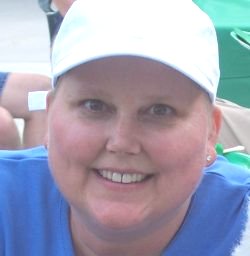 ~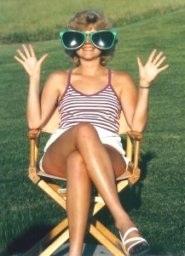 Jill began a new journey on May 31, 2007 with great peace and dignity. Jill will live on in our hearts forever. We want to thank everyone who loved her, prayed for her, and supported her throughout her courageous battle with ovarian cancer since November, 2003.

Jill was born, with twin brother Mark ('79), on January 11, 1961 at Kadlec Medical Center in Richland, WA to Norris and Annabelle Johnson. Jill graduated from Richland High School and Washington State University with a degree in elementary education. During high school and college, Jill worked as a secretary/clerk for various departments within the United Nuclear Corporation. After college, Jill was a very dedicated teacher and the kids loved having her. She taught at Washington Elementary in Sunnyside and Jefferson Elementary in Richland. Jill received two Washington State PTA Golden Acorn Awards for recognition of dedicated service to children and youth. Jill got to a point where she could not dedicate the time she wanted to for school and her family. So, after a little time off, she decided to work in field office administration for various Hanford contractors. Jill still wanted to be a part of the school system in some way, so she volunteered to be the PTA president, PTA newsletter editor, and Bingo chairperson.

Jill was a very caring, loving, and generous person. She was a delight to be around and was always cheerful and friendly. Jill had a love for life and all the things that life had to offer. She had a gift of making others feel better and had a laugh that we will never forget.

Jill's family would like to express their thanks to all of our family, friends, and neighbors for their endless support during Jill's illness. Special thanks to Tri-Cities Cancer Center, Dr. Chenal and his staff of angels, and the Hospice at the Chaplaincy.

Jill is survived by her husband Carl, her son Justin, her daughter Kayla; her father Norris Johnson and stepmother Sharon Brown Johnson ('64); her brothers Mark (Lori) Johnson and Kent ('82) (Teresa) Johnson; aunts and uncles Florence (Gene) Finn, Darl (Marilee) Axtman, Betty (Roy) Parker, Elaine (Dick) Weiss; and countless family and friends.

Jill was preceded in death by her mother Annabelle Johnson and grandparents Herbert and Lillian Johnson and Martin and Agnes Axtman.

Jill's Celebration of Life will be held at Christ the King Church, 1111 Stevens Drive, in Richland at 11am on Saturday, June 9, 2007 with a reception to follow at the church.

The family welcomes you to express your thoughts and memories of Jill on the online guestbook at www.einansfuneralhome.com.

In lieu of flowers, donations may be made to the Jill Meinecke Memorial Fund at any HAPO Credit Union. Proceeds will be donated to the American Cancer Society, the Hospice at the Chaplaincy, and a college fund for Justin and Kayla.