JEFFERY EARL "JEFF" JOHANSEN ~ Class of 1989
September 17, 1969 - May 13, 2007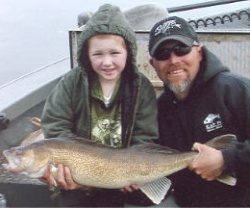 Jeffery Earl Johansen, 37, of Richland, WA suddenly passed away on May 13, 2007 surrounded by his loving wife and family.

Jeff was born on September 17, 1969 in Kennewick, WA to Janice Isdell (Dean) and Earl Ross Johansen. He attended school in Richland and graduated from Richland High School in 1989. Jeff was an avid hunter and fisherman. After graduating from high school, he continued his passion for fishing in the state of Alaska before returning to Richland to be with his high school sweetheart who eventually became his wife. At that time, he worked for a home building contractor in the Tri-City area. A few years later, he accepted a job for Burlington Northern Railroad as a switchman/conductor, but continued his passion for fishing on the side. After leaving the railroad, he married and had two beautiful children that will miss him more than words can say. It breaks our hearts to know they will never get a chance to completely know him for the great man and father he was.

After leaving the railroad, he started his own business, Columbia River Guides and took countless people on guided fishing trips in Idaho, Oregon, and WA. Jeff was so happy and willing to share his expertise and knowledge with others. He presented seminars for Sportsman's Warehouse and had many friends, followers, and family who looked to him for advice. He was highly respected by his peers and colleagues in the fishing profession because of his talent. During his fishing career he worked his way to the top. He was an exceptional fisherman and was the best of the best because of his continued dedication and hard work.

Jeff wanted to be the greatest he could be and had many accomplishments to his name. He was a certified U.S. Coast Guard Fishing Guide for Washington and Oregon. He gave numerous contributions to the Rocky Mountain Elk Foundation, Ducks Unlimited, and other various groups to help their cause by volunteering his time and talents. He was organizing a group with the Coastal Conservation Association to enhance fishing on the Columbia River System and the coastal waters off Oregon and Washington. It is obvious to us that Jeff touched many lives in his short life on earth.

One of his other passions was having barbecues for family and friends. Jeff was diagnosed with diabetes but was determined to stay healthy for his family. Fitness became a part of his life style. It was then that he took up mountain biking. He loved camping and spending time at the family property in the Blue Mountains. He looked forward to elk and deer season each year and longed for the day he would be able to teach his son and daughter to hunt.

Jeff is survived by his wife Tamara Marie Gunter ('90) and their children Riley (5) and Lillie (2); parents Michael and Janice Isdell and Ross and Vida Johansen; sisters Tiffany McLaughlin (Dale), Amy Johansen (Brennan), and Michelle; brothers Jared (Brittney) and RJ Isdell; grandparents Gene and Lorraine Wilkinson, Verniece Dean, Joan Johansen, and numerous uncles, aunts, nieces, nephews, and cousins.

Jeff is preceded in death by his great-grandma Lillie Mae Nepper, great-grandpa Eugene Wilkinson Sr., and his two grandfathers Earl Ross Johansen Sr. and Norman Edgar Dean.

Jeff clearly loved life and the great outdoors. He was a wonderful husband and father, a man the entire family could feel proud of. Jeff's enthusiasm and love for life inspires us to be better individuals and to always follow our dreams. It is clear to all that knew him that he worked hard and lived life to the fullest. He will be missed by all who knew and loved him and will remain in our hearts forever.

Viewing will be held at Einan's Funeral Home from 5:00 to 8:00 p.m. on Friday, May 18th, 2007 and from 10:00 a.m. to 12:00 p.m. on Saturday May 19th. Services will be held at Central United Protestant Church on Stevens Dr. in Richland on Saturday, May 19th at 2:00 p.m. A celebration of Jeff's life will follow at Columbia Point Marina Park grounds in Richland.

A donation account in memory of Jeff Johansen has been established for his children at HAPO Federal Credit Union. Those wishing to honor his memory may contribute to the account at any HAPO branch office to ensure his children will enjoy life the way that Jeff would have wanted.

The family welcomes you to express your thoughts and memories in the online guest book at http://einansfuneralhome.com/obits.php.

Fisherman's Prayer
God grant that I may live
To fish until my dying day,
And when it comes
To my last cast
Then I most humbly pray,
When in the Lord's safe
Landing net
I'm peacefully asleep,
That in his mercy I be judged
As big enough to keep.