ALETHA ANNE DAVIS ~ Class of 2005
June 25, 1987 ~ July 17, 2008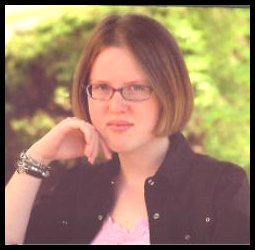 Aletha 'Kali' Anne Davis, 21, passed away peacefully after a courageous year and a half battle with Myxoid Chondro Sarcoma, a soft tissue bone cancer, on Thursday July 17, 2008 at her family home in Richland, WA.

Aletha was born Thursday, June 25, 1987 at Kadlec Hospital, Richland, WA. She lived in Richland for most of her life attending Christ the King School and Richland High School. She graduated Richland High School in 2005.

She was active in Girl Scouts, French Club and Knowledge Bowl. With her French Club she traveled to France for a three week trip in 2004. Aletha was a student at St. Martin's University in Lacey, WA.

She is survived by her mother, Lisa Davis Ramirez and her mother's fiancÚ Jesse Arner; sisters, Brittany Davis and Jensine Ramirez and her brother, Alexander Ramirez; her grandparents , Albert and Sue Davis; her uncles, Paul Davis, Damian Davis and Benjamin Davis; her aunts, Kelly LaPointe, Jennifer Ferrill and Bridget Bowden and all of their spouses and several cousins; her very loving fiancÚ, Roberto 'Crevan' Montejano who was by her side throughout the whole battle with cancer and her best friend since 5th grade Ann Zimmerschied.

Aletha was preceded in death by her father, David Neel Archer.

The family wishes to express their gratitude to the many friends and family for their kindness and assistance.

Visitation will be held at Einan's Funeral Home in Richland on Tuesday July 22 from 5:00PM-7:00PM with a Rosary to follow at 7:00PM. Funeral service will be held at Christ the King Catholic Church in Richland on Wednesday July 23, 2008 at 10:00AM followed by a graveside at Sunset Memorial Gardens, in Richland. A viewing will be at Einan's prior to the funeral service from 8:00AM-9:00AM

View/sign guest book.