MARGARET "CAROLYN" FULTZ SCHOCK ~ Class of 1952
October 30, 1933 - April 24, 2008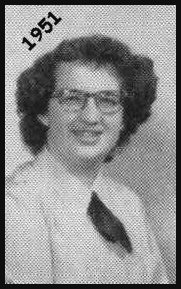 ~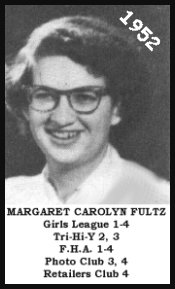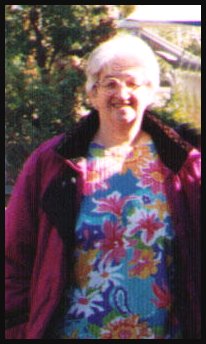 Carolyn F. Schock, 74 of Kennewick, passed away April 24, 2008. She was born October 30, 1933 in Ft. Pierce, FL to James Clarence and Margaret A. Fultz.

She worked at V&H, Coast to Coast, Washington Hardware and the Mid-Columbia Libraries before retiring in 2006.

She married Dale Mineer December 31, 1953 and they had five children. She went on to marry Gilbert Schock February 14, 1973 and had a daughter.

She enjoyed family, cooking, camping, cats, friends, BBQ's, church, yard sales, volunteering at the Tri-City Food Bank, and Sails Outlet. She also enjoyed volunteering at area grade schools helping children read.

She was preceded in death by her parents.

She is survived by her children Gary (Karol) Mineer of Kingman, AZ, Larry (Melinda) Mineer of Las Vegas, NV, Mike Mineer of Pasco, Cindy (Noe) Hernandez of Kennewick, Peggy (Mike) Curtis of Mountlake Terrace, WA, and Rhonda (John) Nail of Kennewick. Her grandchildren are Robert, Alisha, Brittany, Caitlyn, Veronica, Gabriella, Natalie and Sebastian; great grandchildren Abagale, Sadie Jane, Kaylie, Kiaran and Aurelia; andFultz siblings Marion Hughes ('49) of Portland, OR and James E. Fultz ('54) of Pikeville, NC.

The family wishes to express their thanks to Tri-Cities Chaplaincy Hospice, Sacred Heart, Kennewick General Hospital, Dr. Frank Cole and Pastor Larry Hansmeier of First Christian Church of Kennewick.

Viewing will be Monday, April 28, 2008, 5:00pm-8:00pm, at Mueller's Tri-Cities Funeral Home located at 1401 S. Union Street in Kennewick. Graveside Services will be Tuesday, April 29th, 2:00pm, at Desert Lawn Memorial Park, 10th & Union Street in Kennewick. A Memorial Service will follow at 3:00pm at Kennewick First Christian Church at 1921 S. Olympia St.