BOMBER MEMORIAL

ROBERT L. "BOB" CLUCK ~ Class of 1957
November 4, 1938 - December 24, 2008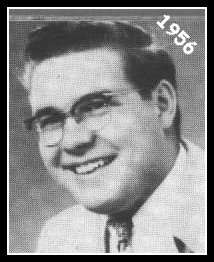 ~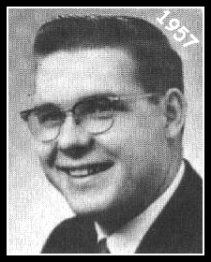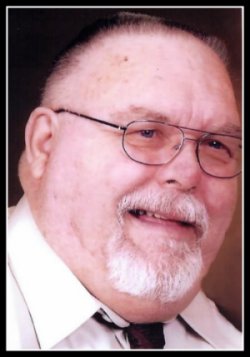 Robert L. "Bob" Cluck passed away December 24th, 2008.

Bob was born November 4th, 1938 in Denver, CO. His parents were Harland & Hazel Cluck. The family moved to Richland in 1945. Bob attended Columbia High School and graduated in 1957.

He joined the Navy right after high school and served 4 years. He lived in Pasadena, CA after the Navy and worked in the hydraulics industry for 2 years. He moved back to the Tri-Cities in 1963. He worked at the Hanford Site for 31 years as a lab technician. After he retired, in December 1994, he worked part time for Enterprise Auto Rental. He was a driver for them and transported vehicles Statewide for 6 years. He volunteered his time later to the C.H.I.P.S (Citizens Helping in Police Service) program in Kennewick till illness prevented it. He was also a charter member and past president of the Tumbleweed Sam's, a Good Sam Club Chapter for many years.

His hobbies included: fishing, camping, oil painting, cooking & baking, eating, and being in the company of this family and friends. He was very proud of the front yard Winnie the Pooh that most Kennewick residents have seen on Union St.

He is survived by his loving wife Jette Cluck; 4 children - daughter Sonia & Kevin Gamet, daughter Shelley & Jerry Brinkley, daughter Nanette Nolan all in Kennewick & son Lars & Dina Nolan in Seward, NE; 5 grandsons - Joshua & Jeremy Rosas, Mathew Mercer, of Kennewick; and Kyler & Brayden Nolan in NE. 3 great grandsons - Daniel, Andon & Brady Rosas all of Kennewick. 2 sisters - Trudy Cluck Aldridge ('50) of Richland & Juanita Cluck Barron ('50) in Yucaipa, CA, a brother Ted ('53), numerous nieces and nephews, his best friends – Daryl & Gayle Cook, and his dogs Buttons and Bows.

Services were held at The King of Kings Lutheran Church in Kennewick Saturday.

In lieu of flowers donations to The King of Kings building fund, Humane Society or any charitable donation of your choice in Bob Cluck's name.

The Family would like to thank doctors & nurses of KGH and Hospice House for all of their good care that was given to Bob.