JASIN LEROY KOEPP ~ Class of 1958
March 3, 1939 - January 21, 2008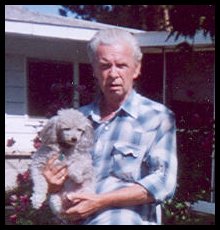 Jasin Leroy Koepp, 68, of Richland died Monday, January 21, 2008 at Kadlec Medical Center in Richland.

Jasin was born March 3, 1939 in Portage, WI to Earl and Verna Koepp.

Jasin was a retired maintenance worker and served in the United States Air Force. Jasin won numerous awards while a member of the Pacific Northwest Mustang Club. Jasin also enjoyed hunting, fishing and camping.

Jasin is survived by his mother Verna Koepp and brother Jerald Koepp of Richland; daughters Bonnie Cobb of Richland, Janet Cowart-Ybarko of Spokane, Darcey Draggoo of Spokane, Melanie Waters of West Richland, Christina Irving of Vancouver, WA; grandchildren Andy Boderick, Michael Cowart, Kyle Cowart, Trevor Waters, Cayden Turner, Jessica Hunt; 3 great-grandchildren; aunt and uncle Edith and Russ Johnson of Portage, WI; uncle Russel Jerrison of Nebraska; aunt and uncle Edna and Arthur Koepp of WI; and his nephew Jerad Koepp of Lacey.

Jasin is preceded in death by his father Earl Koepp and his aunt Dorothy Jerrison.

Funeral services will be held at 10:00 AM Friday, January 25th at Einanís Funeral Home, Richland. Visitation will be Thursday the 24th 5:00-8:00 PM, also at Einanís.