EMORY W. ORCUTT ~ Class of 1963
July 26, 1945 - September 1, 2008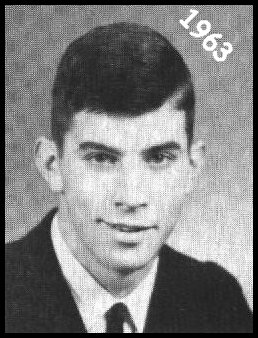 Emory W. Orcutt, 63, of Seattle, passed away Monday, September 1, 2008 at Swedish Medical Center.

He was born July 26, 1945 in Seattle. He moved with his family to Mount Vernon in 1954 where he attended school until 1962. In 1963, he graduated from Columbia High School in Richland.

Emory received his Bachelor of Science Degree from the University of Washington. He had worked for Boeing in Renton for many years.

Survivors include his brother, LeRoy of Arkansas; his sister, Gloria Caldwell of Sedro-Woolley; three nieces, Janae and Jennifer Oosterhof, and, Carmen Barclay; and one nephew, Kevin Orcutt.

Viewing will be held from 9 a.m. until 12 noon on Monday, September 8, 2008 at Hulbush Funeral Home, Burlington.

Graveside services will follow at 1:00 p.m. at the Mount Vernon Cemetery, Mount Vernon under the direction of Hulbush Funeral Home.