MARSHA ANN DALLAIRE WILLIAMS ~ Class of 1965
January 17, 1948 - May 23, 2008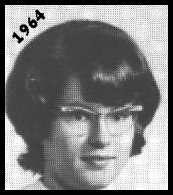 Posted May 7th, 2008 by Marsha on http://dallaire-williams.us/dw/

I'm in the process of finishing up plans for my funeral. One of my churches (Episcopal) keeps all plans on file, so an unexpected sudden transition from a corporate to a purely spiritual life has the ceremony all in place.

"Transition" is what my current church (a Science of Mind institution) calls the process of moving from one living state (physical body) to another (spiritual life. The one we so frightened call "death".

I'm going to be ready when the time comes. I'll rejoin Frank.


Published in The Tennessean on 5/28/2008

Then posted at www.legacy.com/Tennessean/Obituaries.asp?Page=LifeStory&PersonId=110533019 WILLIAMS, Marsha Dallaire Age 61. May 23, 2008. Memorial service 10 a.m. Saturday, St. Ann's Episcopal Church, 419 Woodland St., 615-254-3534.