RONALD LEE EWING ~ Class of 1965
April 12, 1947 - April 9, 2008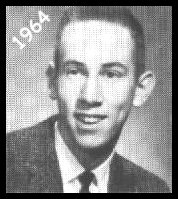 ~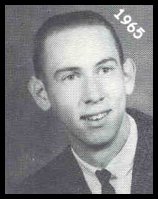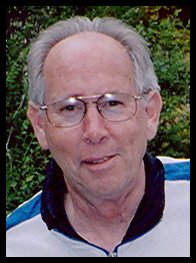 Ronald Lee Ewing was born on 12 April 12, 1947 in Portland, OR. he passed away on April 9, 2008 in Kennewick, WA. He grew up in Richland with his parents Dick and Kay and his brother Rick and sister Linda.

He attended Columbia High and graduated 1965.

He met his wife, Gloria Stewart ('66), when they were children in Richland in 1954. They were reunited in 1980 and married on May 5, 1984. Ron and Gloria were best friends. A loving and devoted husband, he was more than any wife could ever ask for.

Together Ron and Gloria renewed their faith in God and they were baptized together on December 31, 1999 at the Cathedral of Joy. Ron served the church as an usher for many years and became a fixture at the Sunday services.

Ron joined the United States Navy on December 10, 1969. He served four years, much of that time at sea and saw action in Vietnam, earning a Combat Action Ribbon. He continued his military service in the Naval Reserve and Washington Air National Guard, retiring on June 10, 1991 as a Technical Sergeant.

A graduate of Western Washington University, Ron worked in the Hanford area as an accountant and software consultant from 1973 until 2002. While working full time he also earned his masters degree in business from Nova University. After leaving the Hanford area he served actively in the Retired Seniors Volunteer Program and the Meals on Wheels program.

He loved spending time with his family and friends. He enjoyed flying kites on the Oregon beaches, traveling with his wife and 1950's Rock and Roll. His hobbies included walking at the Columbia Center Mall, reading books, watching movies, bowling, camping, playing with the computer, and talking world wide on his amateur radio.

Ron will be missed by everyone who knew him. A giving person, his kindness to others was immeasurable. Always happy and willing to help, he was a joy to be around. His volunteer work included supporting the disaster relief efforts following the Mt. St. Helen's blast, the March of Dimes walk and annual hydroplane races.

Ron is survived by his wife, Gloria; stepson Dutch and his daughters Rian and Elle; his brother Rick; his sister Linda; and numerous nieces and nephews. He is preceded in death by his parents Dick and Kay Ewing.

Memorial services will be at 2:00 p.m. Tuesday, April 15, 2008 at Cathedral of Joy.