LINDA K. STUMP VERHULP ~ Class of 1966
January 23, 1948 - May 23, 2008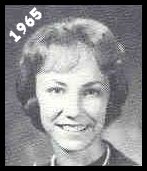 ~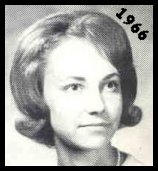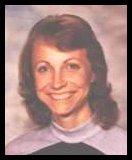 Linda K. Verhulp of Kennewick, went to her heavenly home on May 23, 2008.

Linda was born January 23, 1948, in Pasco, WA. She was raised in Richland, graduating from Columbia High School in 1966. Linda was baptized, confirmed and married in the Lutheran Church.

She was employed as a secretary for Hanford during the summers through high school and while attending CBC. She graduated from Central Washington State College with degrees in Home Economics and Elementary Education.

During student teaching at Sunnyside High School in 1969, she met James Verhulp whom she married December 12, 1970. She taught kindergarten at Canyon View, Cascade and Eastgate Elementary before retiring after eight years due to health issues. She loved the school children and was constantly preparing room decorations and learning activities for the students.

Linda enjoyed sewing clothes, teaching, reading, camping, cooking and planning family events. She was a tremendously supportive mother, assisting her son, Ryan, and daughter, Danielle, achieve outstanding success through school. There was never a thing she would not do for her children. She enjoyed trips to the mountains and Oregon Coast and many trips to various Washington, Oregon and Idaho college campuses following her children's accomplishments. Recently, Linda enjoyed, so very much, the company of her two grandsons, Marec and Jaeger. She wanted to know all their activities on a daily basis.

Linda is survived by her husband of 37 years, Jim, of Kennewick; her parents, Allan and Hazel Stump of Richland, and sister, Melitta Stump Frost ('72) of West Richland. She is also survived by her son, Ryan, his wife, Mistee, and grandsons, Marec and Jaeger of Richland along with daughter, Danielle of Caldwell, Idaho, and Uncle and Aunt Fred and Pauline Mooney of Pasco.

Many thanks to the fine doctors, nurses, and staff at Kennewick General Hospital who tried to comfort Linda during her many visits to KGH over the past fourteen years.

Graveside Services will be held Friday, May 30, 2008, at 3:00 p.m. at Sunset Memorial Gardens, 915 Bypass Hwy, Richland, WA. Reception to follow at Linda's home in Kennewick, located at 2518 West 32nd Avenue.