BOMBER MEMORIAL

JIM DEWAYNE BOUSLAUGH ~ Class of 1967
October 5, 1948 - June 14, 2008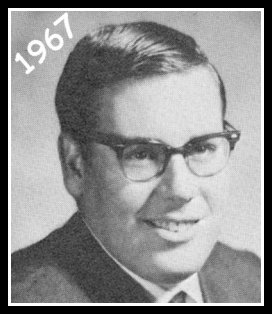 Jim, 59, passed away June 14, 2008. He was born October 5, 1948, to Donald Bouslaugh and Lodema Hackworth Bouslaugh. Jim married the Love of his Life, Terry, and would have celebrated their 26th anniversary on July 3rd.

Jim was active in the Tri-Cities, having been a member of various local clubs and organizations, holding different positions for: Benton County Fire District 4, West Richland Moose, Horn Rapids 4x4 Club, and Jaycees.

Jim graduated from Columbia High School in 1967 and was "forever a Bomber."

Jim was an avid outdoorsman, enjoying camping, fishing and hunting. He loved looking for bargains at yard sales, estate sales, auctions and twice yearly expeditions to Packwood, WA for the "Ultimate Yard Sale." Jim and his wife also loved to participate in Classic Car shows, with the Cool Desert Nights being one of their favorites.

Being retired, Jim was able to help Terry with her craft shows, bazaars and farmers' markets throughout Washington and Oregon.

Jim had worked as a welder in various areas in Western Washington until returning to the Tri-Cities where he ultimately retired from Young's Service Master in West Richland.

Jim was preceded in death by his parents and great nephew.

Survivors include: Wife, Terry, his buddy, "Mac" (dog); daughter Dawn Bouslaugh; son Larry Anderson II; daughter Shelly (Bob) Peldo; sister: Chris ('71) (Lindy) Jolley; grandchildren: Larry III, Jeffrey, Danny, and Skyler; Nephews: Ray ('92) (Becky) Jolley, Dave ('95) (Jamie) Jolley; in-laws, many cousins, aunts, uncles, great-nieces and nephews; honorary son Andy (Julia) Zimmerman and special friends, Jim and Nancy Crockett.

A celebration of Life for close friends and family was held at Jim & Terry's home in West Richland on June 21, 2008.

In lieu of flowers, the family suggests that donations be made to The Humane Society or a charity of your choice.

Life Tributes Cremation Center, Kennewick, is in charge of arrangements.