STEPHEN NORMAN "STEVE" MCALLISTER ~ Class of 1956
August 20, 1938 - December 24, 2009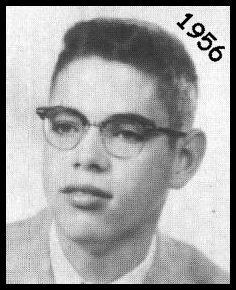 Beloved husband, father and grandfather Steve died early Christmas Eve morning from complications resulting from a heart attack on Thanksgiving weekend. Steve was born on August 20, 1938, the oldest of three children of Norman Whitney and Hazel Jones McAllister. He grew up in Richland, where he graduated from Columbia High School in 1956.

As a student at Brigham Young University (BYU) he worked at the Computer Research Center, programming and exploring the capabilities of computers. When BYU finally offered a computer science degree, he tested out of the required classes, and was the second student ever to receive this degree. Steve's own projects created opportunities for him. A computer he built out of telephone relays opened the door to his BYU job. A robot he designed helped him get a job at then-fledgling Evans & Sutherland (E&S) Computer Corp., the seedbed of computer graphics, where he worked for nearly 30 years. While at E&S he invented the first 3D glasses for use with computers. His active shutter technique is now rapidly gaining popularity for 3D video games and 3D home theater. His greatest feat at Evans & Sutherland was the Digistar digital planetarium system, which uses computer graphics to project the stars onto the planetarium dome; (previous systems used a metal ball with pin holes and a light bulb). With Digistar, audiences can view the stars not just from Earth's surface, but can "boldly go" into the heavens. For decades, Steve used his computer skills in his service to the LDS church, of which he was an active member throughout his life. He developed a very early stake calendar printing system, and ward records system.

He served two full time LDS missions - one in Samoa as a young man and one in Johannesburg, South Africa, with his wife Irene, as a Church Education System coordinator. After returning in 2000, he worked in the information technology department of LDS Church Distribution Services for five years. His Church callings included High Councilor, ward clerk and, most recently, stake clerk, which included managing the stake's computers.

Steve's taste in movies, books and television ran toward science fiction and Superman stories. His humor ran toward puns, to the delight and chagrin of his family. Steve loved music, had perfect pitch, and played the piano by ear. Hymns touched his tender heart. He especially loved Handel's "Messiah" and other songs of the Savior.

He is survived by Irene Mikkelsen McAllister, his wife of 45 years; their six children Heather (Bill Grunden), Nathan (Jenny), David (Tiffany), Jared, Paul (Nelda) and Martha (Richard Mortensen); and 16 grandchildren. His also survived by his siblings Arnold ('61), Penny ('67) D'Abato (Ron), Richard ('69) (Charlotte), Linda ('71) Tunnell (James), Mark ('74) (Nancy), and Elizabeth ('78) Loosmore (Pat).

A viewing will be held at Larkin Sunset Lawn Mortuary, 2350 East 1300 South, Salt Lake City on Tuesday, December 29 from 6-8 p.m. Funeral services will be held on Wednesday, December 30 at noon at the LDS chapel at 4101 South 1925 East in Holladay. A second viewing will be held at the funeral venue from 10:45 - 11:45 a.m.