GARY T. DURFEY ~ Class of 1965
December 2, 1946 - November 18, 2009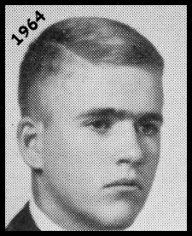 ~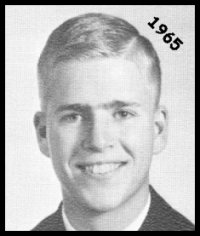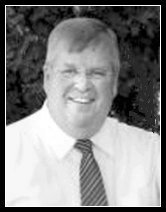 Gary Durfey made his final mortal touchdown November 18, with his family cheering him on.

He was born December 2, 1946 in Ogden, UT to Maythel Marie (Dixie) Olsen and Theo Wood (Buck) Durfey.

He was raised in Richland and served a Franco-Belgian mission for the LDS church. His marriage to Louise Farrimond was solemnized in the Salt Lake Temple on August 19, 1969. When he graduated from BYU in 1971 he began working for ADP in Spokane transferring to Vanouver, WA in 1984; He retired from ADP in 1996 after 25 years of service.

Gary is survived by his wife, Louise, 3 sons Richard (Janeal), Micheal (Sondra), Daniel (Kyra) and 5 cherished grandchildren - Mckenzie, Kennedy, Lindsey, Kate and Nicholas, and his sister, Maryanne Durfey Weed ('62).

He was welcomed by his parents who preceeded him in death.

There will be a visitation at Evergreen Memorial Gardens 1101 NE 112th Ave, Vancouver WA from 4pm to 6pm on Sunday November 22. Funeral Services will be at the Columbia Heights LDS Church at 10509 SE 5th Street, Vancouver, WA at 11am with a visitation from 9:30 to 10:45am. Interment will be in Salt Lake City.