LARRY DANIEL ~ Class of 1966
February 19, 1948 - February 17, 2009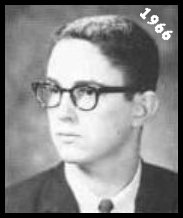 Larry Daniel, 60, died unexpectedly February 17, 2009.

Larry was born February 19, 1948, in Shelton, WA, to Jesse and Eleanor Daniel. Larry spent his youth in Shelton, WA, moving to West Richland in 1959. He graduated from Columbia High School in 1966 and Central WA St. College in 1972. He was a Vietnam vet, serving in the Army from 1969 to 1971. He worked at the Hanford site until 1982 and was employed at the WSDOT at the time of death.

He is survived by his father, Jesse Daniel; brother Jess ('67) (Nancie ('69)) Daniel; nephews, Adam (Kristi), and Tyson Daniel; and great-niece, Matta Daniel. He also leaves behind his dear friend Harriet Johnson.

He was preceded in death by his mother Eleanor Daniel.

Larry had a passion for fishing, camping and the outdoors in general and had a high respect for Mother Nature. He loved taking care of the grouse at his place in Lyle, WA. Larry will be greatly missed by his family and friends; our lives were enriched for having known him.