BOMBER MEMORIAL

JOHN RAYMOND "JOHNNY" BEGIN ~ Class of 1969
February 1, 1950 - February 26, 2009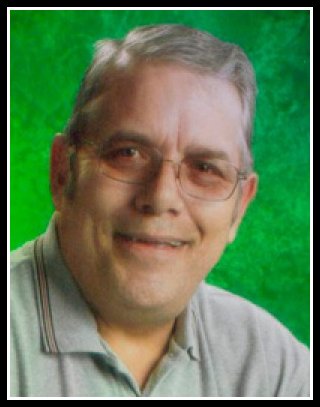 John was born in Salem, OR, on February 1, 1950, to Willard and Aileen McCredy Begin. John passed away in Tillamook, OR, on February 26, 2009, at the age of 59.

He was raised in the Pacific Northwest and graduated from Columbia High School in 1969. He went to Germany in the early 1970s and served his country honorably through the Army. In 1979, he was united in marriage to Tami Keen in Coeur d'Alene, ID. Together, they moved to Nehalem, OR where John started his own janitorial service, called "Dirty John's Janitorial." They lived and raised their family in Nehalem until 1989, when Tami started work at Tillamook County General Hospital. While in Tillamook, OR John had a snack-distributing business called "Four J's Attack-a-Snack." He also worked for a short time as a school bus driver.

John's ongoing "job" and his passion in life was sharing Jesus with others through his ministry. He was a registered pastor and even at the time of his death was enrolled at Northwest Nazarene University to become an ordained minister.

John enjoyed riding dirt bikes with his children and grandchildren. He also enjoyed drag racing with his children, using their '66 Mustang at the Woodburn Drag Strip. John was a devoted member of the Tillamook Nazarene Church; he helped start and was director of the "Celebrate Recovery Program" and all other recovery ministries. He also helped start a Saturday-evening worship service at the Nazarene Church called "Saturday Night Alive."

His mission in life was to "set the captives free." John will be dearly missed by all who knew him. He leaves behind his loving family to honor his life: wife Tami Begin, children Tony (Kate), Heidi (Rob), Jewell (Greg), Johnny, and Jacob; nine grandchildren: Tobias, Gabe, Emma, Isaiah, Simon, Sophia, Makayla and Tristen, Zurich; mother- and father-in-law Ray and Janet Keen; aunts Eileen McCredy, Linda Martin, and Linda Trombley; cousins Ione, Danny, Greg, Marcy, Carrie O'Connor.

A memorial service to celebrate John's life was held at the Tillamook High School Auditorium.

Contributions in John's name may be made to the Celebrate Recovery Program. Arrangements are in care of Waud's Funeral Home.

Published in the Headlight-Herald, March. 4, 2009.