BOMBER MEMORIAL

WILLIAM "DALE"/"PAT" PATTERSON ~ Class of 1969
October 19, 1950 - March 18, 2009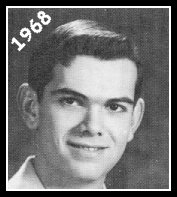 ~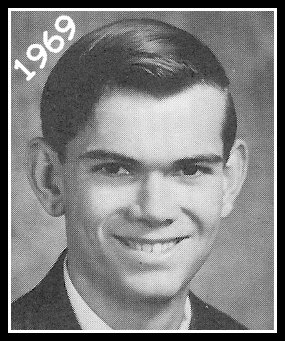 William "Dale"/"Pat" Patterson of West Richland embarked on a new journey March 18, 2009 when he died of pancreatic cancer. Pat, as he was known by his friends, began his life on October 19, 1950. Prior to becoming disabled in 1999, Pat managed Perfection Tire in Kennewick. He was an avid gun, coin, and knife collector. He became a certified gunsmith in 2000 in support of his hobby with guns.

Pat enjoyed his life and enjoyed helping those around him enjoy theirs. He was musically gifted and enjoyed playing the guitar and singing. He and members of his family formed a band and performed in local clubs. Pat also enjoyed hosting and singing Karaoke in the region.

Pat is survived by his wife of 14 years, Sue and daughter Stacie (Ed) Hahn; grandchildren Zack and Morgan; son Geoffrey; father, Pat, and mother, Norma; and his siblings Jim and Jean and their families.

Pat survived only one-month from his diagnosis of cancer. Before his passing he and Sue had numerous conversations regarding his death and his wishes associated with that. One request was to pass on a message: Never take for granted those who love you and who you love in return. Don't just assume they will always be around. Tell them how you feel each and every day at least once a day. Not just the love you have for them, but the appreciation you have for them. Don't put off anything until tomorrow, because sometimes tomorrow doesn't come. And when "tomorrow" doesn't come, don't regret anything you didn't do, cherish what you did do and survive.

Pat didn't want a funeral or any type of service for mourning. He instead asked that his friends and family find peace within themselves in his regard and remember that he had a happy life.