COLT MEMORIAL

MYRTLE GRACE BARNETT MANOR-DEBAR ~ Class of 1934
September 26, 1916 - January 9, 2010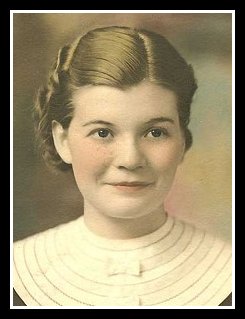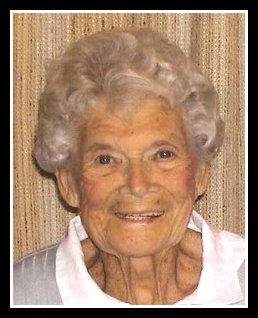 Myrtle Grace Barnett Manor, 93, of Chelan and a former longtime Wenatchee resident died Saturday morning January 9, 2010, at home with her children at her bedside.

She was born on September 26, 1916 in Kansas City, MO to Charles John Barnett and Mabel Cameron Barnett. She spent her early childhood in Montana where her father worked for a railroad company. At age 6 her family moved to Richland, where they purchased 20 acres of unimproved land and developed it into a family farm.

She graduated from Richland High School in 1934 and from Cheney Normal School in 1943. After college she taught in Chelan Falls, Chelan and in Wenatchee at Whitman and Columbia for 27 years. Her greatest joy was teaching first grade.

She married Gilbert Lewis Manor on September 7, 1942, in Chelan. They were married for 49 years until Gil's death in 1991. Myrtle retired from teaching in 1979 and she and Gil moved to Chelan where they built their Lakeside home and enjoyed many years traveling, gardening, and lake activities.

Myrtle was married to Whit Debar in 1994, a longtime resident of Manson. They enjoyed picnics, sight seeing, listening and dancing to Lawrence Welk. Whit passed away in 1997.

Ms. Manor was an active member of the Lake Chelan United Methodist Church, PEO, Eastern Star and Retired Teacher's Association.

Survivors include a son, Barnett Manor (Cheryl) of Seattle; a daughter, Margaret (Kevin) Ore of Portland, OR; a brother, David Barnett of California; two sisters, Margaret Barnett Heglund ('37) of Massachusetts, and Mabel Wesley of Seattle; four grandchildren: Kristine Hosterman, Megan Ore, Jonathan Ore and Grant Manor; two great-grandchildren: Natilie and Hunter Hosterman.

She was preceded in death by her parents, two husbands, a brother Daniel Barnett ('39), a daughter L. Jean Howard, and a grandson Paul Manor.

A tribute service took place, January 23, 2010 at Lake Chelan United Methodist Church with Rev. Dan Breznau officiating. A private internment will be at Wenatchee Cemetery.

Services have been entrusted to Precht Rose Chapel, Chelan.