JOHN RAYMOND SULLIVAN ~ Class of 1946
June 14, 1929 - June 10, 2010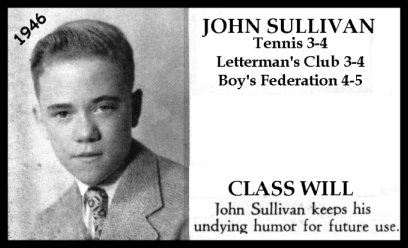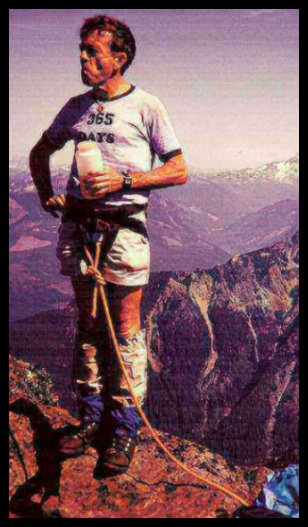 ~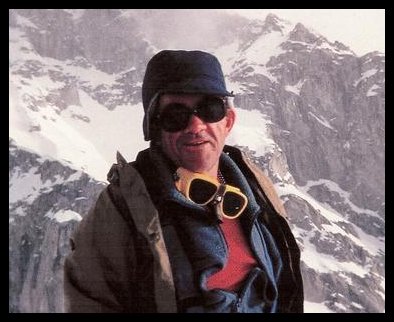 ~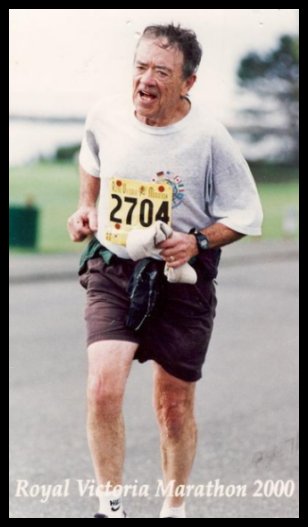 John was born the fourth of five children, June 14, 1929 to Jane Stack Sullivan and Edward Joseph Sullivan in Lowell, MA . The family relocated in Richland in 1944 when John was 14, his father went to work for General Electric on the Manhattan Project.

He attended Columbia High and played on the tennis team. He was in the first complete graduating class in 1946. He attended Gonzaga University and was drafted in the Army in 1951 serving in the Medical Corp., and honorably discharged in 1953. He was commissioned 2nd Lt. Upon discharge he returned to Gonzaga and graduated from Law School in 1957.

John started his private practice in Richland. John was active in local politics as District Court Judge, Police Judge, and Democrat Precinct Committeeman. He served on the Richland City Council and was elected Mayor in 1962. He was active in the campaigns of Senators Jackson, Magnuson, President Kennedy and Governor Rossellini.

John moved to Rockport, WA in 1984 to pursue his hobby of mountain climbing. Climbing took him from Alaska to Argentina. He also was a marathon runner and ran the Boston Marathon in 1998.

John was preceded in death by his parents and siblings Edward, Barbara, Paul and Everett. John is survived by his wife Rose Lynn Sullivan of 25 years, Richland, former wife, Helen SullivanČ-Mowery ('52) of Richland; children, Karen ('73) Sullivan-Schwebke(Ethan) of Kennewick, Brian ('76) of Seattle, Katherine ('80) Sullivan MacDougall (Scott) of Everett, Karla ('81) Sullivan Blain ('81) (David) of Kennewick; grandchildren Kyla Coffey (Michael) of Richland, Ryan Blain of Pullman, Noah Schwebke of Los Angeles, and Eli Schwebke of Kennewick; great grandson Nicolas Coffey of Richland.

Visitation will be held Sunday, June 13th, 5-8 PM at Einan's Funeral Home, 915 By-Pass Highway; Rosary is Monday, June 14th, 7:00 pm at Einan's Funeral Home. A funeral will be held on, Tuesday, June 15th, at 11:00 am at Christ the King with a graveside service following the funeral at Resthaven Cemetery in Richland. The family invites you to a reception after the graveside at Memories at Sunset Event Center.

Donations can be made to Quail Hollow Memory Care Community, 221 Torbett, Richland, WA 99354.