STEPHEN DUANE WORDEN ~ Class of 1969
February 12, 1951 - March 29, 2010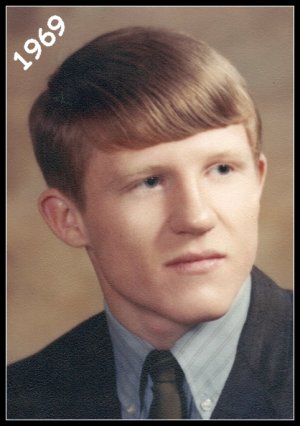 Born Stephen Duane Worden, he went by his middle name (as does his older brother, William Lamont Worden ('65).

He was born on February 12, 1951 in Moscow, ID, but grew up in Richland graduating from Columbia High school in 1969.

He died at his Seattle home (where he had lived since 1981) on March 29, 2010, unexpectedly, from internal bleeding.

Duane's desire was to be cremated and to have his ashes mixed with those of his wife, Sharon Hubbs Worden, who died of breast cancer in June, 2001. That has been accomplished.

There was an informal "Memorial Service" this on 4/16/10 at Duane's Seattle home, attended by 50-60 family and friends, where we enjoyed a "pot-luck"/BBQ, visiting, reminiscing, viewing photos & listening to Duane's favorite music. Per Duane's wishes, there was no formal "funeral" with talks, etc.

Duane is survived by his 3 sons: Christopher of Walla Walla, Charles and Cody both of Seattle, 3 grand children (of Chris): Cody, Andrew, and Madison, his first wife, Nancy Murray, of Walla Walla; an older step-sister, June Perkins Johnson ('64), of Seattle; an older brother, Wm. Lamont Worden ('65), of Greenacres, WA; a younger sister, Candice Jennings, of Walla Walla; 2 younger half-brothers, Brian Keith Worden, of Seattle and Joe Reece Worden, of Mesa, AZ; a step-mother, Sara Kay Perkins Worden, of Mesa, AZ; and numerous other uncles, aunts, cousins, nieces, nephews, in-laws, etc.

Duane was preceded in death by most significantly, his beloved wife, Sharon Hubbs Worden; his mother, Shirley Fife Worden Chesnut; his father, Joseph William Worden; a step-brother, John Perkins; all 4 of his grand parents, and various other aunts, uncles, cousins, etc.

Duane expressed a wish that any gifts/donations memorializing him be made in the form of contributions to the Susan G. Komen Foundation, to further their fight against the breast cancer that prematurely claimed his sweetheart.