JIMMIE ALLEN SHIPMAN ~ Class of 1951
May 29, 1933 - Febrary 22, 2011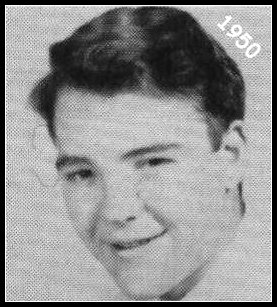 ~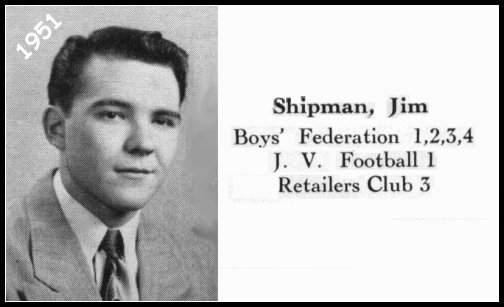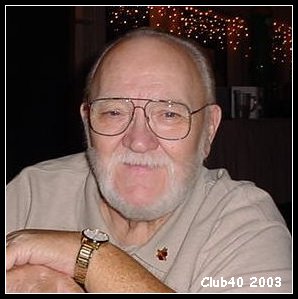 Jimmie Allen Shipman, who resided in Richland, passed away on February 22, 2011 at Life Care Center of Richland. He was born on May 29, 1933 in Little Rock, AR. Jimmie lived in Arkansas until he was 10 years old and moved to Washington State.

He attended Richland elementary and graduated from Columbia High School (Col-Hi) in 1951. Jimmie married his wife Roberta Adkins ('52) on June 14, 1952 at the Richland Baptist Church. From this marriage they had five children; Chuck ('71), Jacki ('73), Deana ('77), Greg ('79) and Marc ('82).

He was also proud of being part of a transfer of nuclear technology in Madrid Spain and Pusan, Korea with Bechtel International. Jimmie later retired in 1994 from Kaiser Engineering.

He is survived by his wife of 58 years Roberta Dale Adkins Shipman; his children, Charles Allen and Marti (Drewery) Shipman of Concord, CA; Jacquin Marie and Richard McKinney of Lewiston, ID; Deana Belle and Fred Groth of Palmetto, GA; Gregory Dean and Terry (Williams) Shipman of Richland, WA and Marc Ray of Richland, WA. Jimmie is also survived by his grandchildren; Tara Kindel and Todd Shipman, Marcus Wiggins, Gabe Allen, Jimmie Allen, Kyle and Timothy Shipman, Allen Groth and Erin Ray and Krista Shipman and his great grandchildren; Ryan and Mason Wiggins, Annabelle Ray, Gracie Mae Groth and Corryn Kindel.

He is preceded in death by his father Charles Wesley Shipman and his mother Edith Helen Sitton Shipman.

A memorial service was held on Thursday, March 3, 2011 at Richland Baptist Church.