BOMBER MEMORIAL

JON DAL HUDSPETH, SR. ~ Class of 1952
September 16, 1934 - June 21, 2011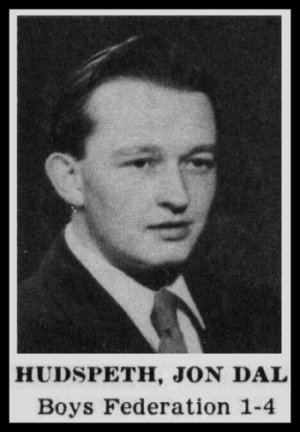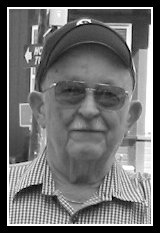 Jon Hudspeth, Sr., 76, of Richland passed away on June 21, 2011, at Kadlec Regional Medical Center after a long illness.

Jon was born in LaGrande, OR, in 1934 to the late John and Ethel Hudspeth. He moved to Richland with his family at the age of 15.

Jon graduated from Columbia High School in 1952. He served in the Air Force for four years as a flight line mechanic and honorably discharged as a staff sergeant. He then worked in radiation monitoring for General Electric in Richland.

In 1960, he married the love of his life, Betty McElhaney ('57), his wife of over 50 happy years. Their dog Squeaky joined them as they moved to Las Vegas where Jon worked for Pan American World Airways to support development of a nuclear rocket engine for space travel. One of the happiest memories of their time in Las Vegas was the arrival of their son Jon, Jr.

The family then moved to New Mexico, where Jon worked for the University of California at Los Alamos. Jon volunteered his time in support of the Los Alamos Auxiliary Fire Department, Los Alamos Little League, and the Boy Scouts. Their dog Coco was added to the family.

In 1975, they were happy to return to Richland to rejoin friends and family, especially the late Allen and Alice McElhaney. Jon worked for Pacific Northwest National Laboratories for 33 years, retiring as a manager and then a consultant in radiation protection.

Jon was a skilled woodworker and tackled many home improvement projects with his family. As an avid Mariners fan, he enjoyed watching games on television, first with his dog Bear and then with Beau. Jon was especially happy to finally attend a Mariner's game in person at Safeco Field.

He is deeply missed by his wife Betty, son Jon ('83), and daughter-in-law Janet, along with his sister Jane Albert of Lewiston, ID, and many cousins, nieces, nephews, and friends.

At Jon's request, no services will be held. In lieu of flowers, please consider making a donation to the Humane Society or the charity of your choice.

Einan's Funeral Home is in charge of arrangements.