BOMBER MEMORIAL

THOMAS ANDREW "TOM" EVERETT ~ Class of 1956
June 1, 1938 - March 21, 2011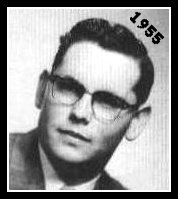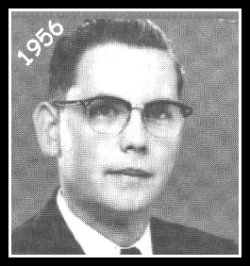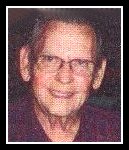 Thomas Andrew Everett, 72, resident of Sentinel, OK, was born June 1, 1938, to George Mikel and Blanch McCrain Everett, and passed away on Monday, March 21, 2011, in Altus, OK.

Tom was born in Estella, OK, and lived there until the age of 7. His family then moved to the Tri-Cities area of Washington State where he grew up. Tom graduated in 1956 from Columbia High School in Richland and then moved to Portland, OR, where he worked for Goodwill Industries for several years before moving to Oklahoma City, OK, in 1963.

There Tom met the love of his life, Patsy Hopkins, and they were married on November 14, 1965. This union was blessed with two children. Tom was employed at Fred Jones Mfg. as the finished Goods/Distribution Manager. He also volunteered his time and services to the Junior Achievement Program for high school students. Tom and Patsy moved to Altus, OK, in 1980 where he worked in the Parts Department of the Case Tractor Dealership. He also worked at the Hodges Truck Center and O'Reilly Auto Parts before his retirement.

Tom was a member of the 11th St. Church of Christ in Sentinel where he was very active in the leadership of the congregation, giving sermons and leading singing.

Tom was an avid bowler in earlier years and enjoyed doing yard work, word search puzzles and reading Louis Lamour. He and Patsy loved to travel.

Tom was preceded in death by his parents, Mikel and Blanch Everett, and one brother George Everett ('55).

Survivors include his wife, Patsy; one daughter Druanne Everett Hinojosa and husband Robert of Altus; one son, Scott Everett and Jamie Landers of Altus; one sister, Roetta Everett Osburn ('51) and husband Gayland of Lafayette, OR; one brother, Charles Everett ('53) and wife, Barbara of Orangevale, CA; five grandchildren: Cody, Austin, Londyn, Robert, and Robin; four great grandchildren: Brooklyn, Brody, Treydnn, and Kaydence.