BOMBER MEMORIAL

DR. JAMES H. "JIM" WARREN ~ Class of 1959
October 2, 1941 - November 3, 2011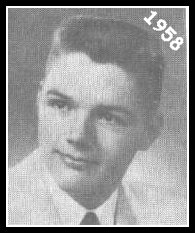 ~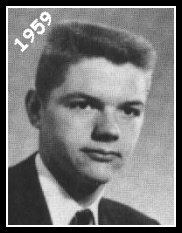 Jim Warren, 70, completed his journey on November 3. His family was all there and with him as he passed on. Their hearts are heavy but they are thankful that he is no longer having to suffer the effects of his cancer.

Selflessness and community commitment were traits local residents attributed to Deerfield Police Commissioner and former Township High School District 113 Superintendent Dr. Jim Warren.

While superintendent of District 113 and as a consultant after his retirement in 1994, Warren devoted his life to helping others achieve their goals and success. "His mantra was always 'what is in the best interest of the kids,'" Warren's wife said. Whether he was serving the schools or the Village of Deerfield, he was always trying to further the efforts of others.

"Of the 38 sworn officers on our police force Jim was responsible for the hiring or promotion of 25 of them," Mayor Harriet Rosenthal said. After his retirement, Warren and some others started a company to design computer applications to help school districts and other organizations evaluate personnel so their compensation can be tied to their efforts.

"He was others centered. It was never about Jim," wife, Linda Warren said. "He advocated for women getting ahead in the work place. He wanted everyone to succeed." Not only did Warren start a business and become a consultant in 1994, but after three years of retirement he joined the Deerfield Police Commission in 1997. He remained an active participant for the rest of his life.

"He never left a meeting without saying 'thank you for the work you do for the community,'" Deerfield Police Chief John Sliozis said. "He was always doing his best for the Police Department and the community." Sliozis first got to know Warren when he was part of the department's investigative unit and Warren was superintendent of District 113. "You wouldn't find a person more professional and more courteous when I walked in the doors of the high school," Sliozis said. District 113 School Board President Harvey Cohen remembers Warren's efforts for Highland Park and Deerfield High Schools.

"Jim Warren was a superior leader," Cohen said at a board meeting Monday. "He guided District 113 toward academic excellence by forming strong personal relationships with all staff members, regardless of their role in the District. He firmly believed that it was crucial to develop a strong trust and that open communication was vital."

Warren was born October. 2, 1941, in Ashland, WI, before the family moved to Richland. In 1954, while an eighth grader, he met Linda Bowman who later became his wife of 48 years. They married in 1963 after they both graduated from the University of Puget Sound. "We became friends at 13 and dated until we were married in 1963 when we graduated college," Linda said.

Warren began a teaching career in 1965 near Seattle before becoming a school administrator in Cedar Rapids where he eventually became a high school principal before earning his Doctorate in Education from the University of Indiana in 1974.

From Indiana, Warren started his first stint at District 113 in 1974 as an assistant superintendent living in Highland Park. He left District 113 in 1978 to assume the helm at District 227 in Olympia Fields where he presided over three high schools. In 1983, Warren returned to District 113 as superintendent settling in Deerfield. He remained in that role until his retirement in 1994.

Jim is survived by his wife Linda Bowman ('59); his children, James W. "Chip" (Cathy Lee) Warren, Katherine (Jerry) Albrecht and Scott (Cindy) Warren; his six grandchildren: Kay, Sara, Steven, Savannah, Michael and Justin; brothers David ('61) (Ellen) Warren and Charlie ('71) (Jan) Warren; and many nieces and nephews.

He was preceded in death by his sister, Dorothy ('57) (Michael) Berkson.

A memorial service will be held at 2pm November 19 at the Highland Park Presbyterian Church in Highland Park. In lieu of flowers, donations may be made to the District 113 Foundation in Highland Park and the Midwest Palliative & Hospice Care Center in Glenview.