BOMBER MEMORIAL

DAVID L. "DAVE" CARROLL, D.D.S. ~ Class of 1970
January 19, 1952 - June 8, 2011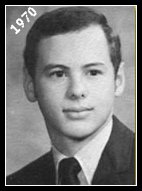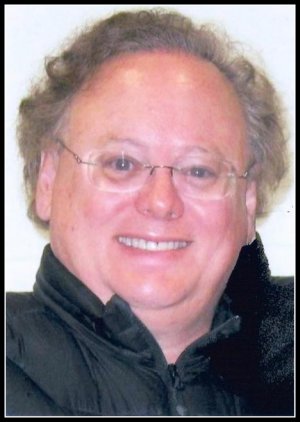 Dr. David L. Carroll, beloved husband, father, brother and good friend was tragically taken from us on June 8th, 2011 at the age of 59. Dr. David Carroll was born in Centralia, WA on January 19, 1952. He then moved with his family to Richland during the sixth grade, where he resided until called home to be with his Lord and Savior.

Dr. David Carroll graduated from Columbia High in 1970 with his sweetheart, Michael Ibatuan. He then obtained his AA degree from Columbia Basin College in 1972. Dr. David Carroll graduated with honors in Zoology from Washington State University in 1976. He attended the University of Washington School of Dentistry and graduated in 1980. He also received his Fellowship Academy of General Dentistry in 1987. After his professional schooling, Dr. David Carroll joined the Army, as a Captain, and served his country for fifteen years. He then moved with his wife and three children back to Richland and began his professional dental practice.

David married the love of his life, Michael, on June 17, 1972. During their marriage, they were blessed with three children, Jennifer, Benjamin, and Wendy. Some of David's proudest moments were watching each of his children graduate from college and knowing that all three are saved through the grace of Jesus Christ. From a young age, David accepted Jesus Christ as his Savior and lived his life unto the Lord daily. He was active in Columbia Bible Church for thirty-one years, where he was also a Deacon.

The Carroll family, being enthusiastic fans, enjoyed their Mariner box seats and loved attending spring training whenever possible. David was involved in the community and especially liked coaching his two daughters' summer softball teams. He also was an assistant coach at Hanford High School and the head coach for women's softball at Columbia Basin College for several years. Along with coaching, David enjoyed adventurous boating outings, camping, and being an avid reader of WWII. He also had a love of motorcycles, which began back in high school and continued throughout his life.

Dr. David Carroll was an active member in the Dental Society and the Carroll family would like to thank his staff for their dedication and outstanding service throughout the years. The Carroll family would also like to extend their sincere gratitude to David's patients for their patronage over the thirty-one years of his local dental practice. Thank you also to Dr. Edward Christopherson, Dr. David Zwiefel, and Dr. Kristina Bunch, along with the Tri-Cities Dental Community for their support during Dr. Carroll's preparation for deployment to Iraq and now through this difficult time.

Dr. David Carroll is survived by his cherished wife of thirty-nine years and best friend, Michael Ibatuan ('70), his daughters Jennifer Lopez (Jorge) and Wendy Dammarell (Ryan), and his late son's fiancée, Nichole Rushin. He is also survived by his siblings, Doug Carroll ('67) (Judy), Jeanette Gagner (Rick), and Donald Carroll (Tina), as well as multiple extended family members.

David was preceded in death by his father Bill Carroll, his mother Betty Mae Bullock, and his beloved son, Benjamin David Carroll.

David was a cherished man who will be missed by many. He has finished the race, fought the good fight and has received the highest reward, 'Well done, good and faithful servant'.

A celebration of life service was held Saturday, June 18th at Richland Baptist Churchin Richland. A reception followed at the same location. Donations in Dr. David Carroll's name may be made to Make a Wish Foundation, 139 S. Sherman Spokane, WA 99202-1460 (509) 744-3411 or the charity of your choice.


---
Newspaper Articles==============

MAZAMA -- A longtime Richland dentist died Wednesday afternoon near Mazama after apparently losing control of his motorcycle.

David L. Carroll, 59, of Richland, was headed west on Highway 20 in the Methow Valley in Okanogan County when he missed a curve and hit a guardrail, according to the Washington State Patrol.

He was driving a 2008 Harley-Davidson XL 1200 and was wearing a helmet, the state patrol said.

The cause of the 1:30 p.m. accident is under investigation.

Carroll was a dentist in Richland for about 31 years.

He also coached Columbia Basin College's women's softball program for about three years starting in 2000.

Before that, he was an assistant coach at Hanford High School and coached many years in the summer programs in the Mid-Columbia region.


---
RICHLAND, Wash. -- 59 year old David Carroll was a Husband, a father and a dentist in Richland for the last 30 years.

Carroll's practice was at Riverside Professional Center off of George Washington Way.

He was also a former women's softball coach at Columbia Basin College and an assistant coach at Hanford High School. He is a graduate of WSU.

The death is especially hard for the Carroll family because they also lost a son in April 2008. Benjamin Carroll made news at KNDU for overcoming his disability. He was an attorney despite being born with muscular atrophy.

David Carroll died Wednesday when his motorcycle hit a guardrail on state Highway 20 in Okanogan County.

Washington State Patrol Troopers say David L. Carroll, 59, was westbound about 13 miles west of Mazama when his motorcycle went off the road's right side on a curve. He was ejected when the bike hit the guardrail. Carroll, who was wearing a helmet, died at the scene.

Einan's Guest Book