BOMBER MEMORIAL

NANCY ANN MINEER SIMONS ~ Class of 1947
October 14, 1929 - November 17, 2012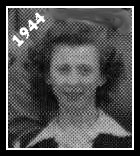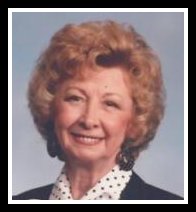 Nancy Ann Mineer Simons was born October 14, 1929 in Illinois and moved to the Tri-Cities as a young girl in 1943. She was married to her "Knight in Shining Armor", Howard Simons and raised five children in this area. Howard passed away in 1973.

In her own words: "I'm almost a native of the Tri-Cities. My family was among the pioneers of the Hanford Atomic Project. We were the seventh trailer to begin what became the largest trailer court in the world. I have fond memories of both Richland and Pasco high school days.

"It was here that I met and married Howard. For 28 years I had an active, happy home life with five children growing up and a remarkable man to love and share it with. We broke raw land and farmed for ten years north of Pasco. We moved to Kennewick in 1960 and I've been here since.

"When Howard died in 1973, I started my career in Life Insurance with a full understanding of what a family faces when a father dies unexpectedly. I was scared to death, a housewife trying to compete in a man's profession. I learned that if we see our dream as a reality, set our goals for it, and work hard, we can make it – no matter who we are."

Nancy retired in 2008. Her awards, honors and accomplishments were many, holding offices at local, state and national levels. The highlight of her career was becoming the first woman President of the Washington State Association of Life Underwriters.

Her loving companion of over twenty years, Hec Hancock, remembers that she learned to ski in her sixties as they toured the country's ski slopes. They traveled the world together and made many happy memories.

Nancy enjoyed gourmet cooking, entertaining, gardening, sewing, crafting, decorating, and "organizing". Her home was warm and welcoming. Her garden and her family were the source of her joy.

Nancy is survived by one brother, Lyle Mineer ('45) of Richland. Her children: Sharon Thompson (Alan), Steve Simons (Penny), Lynn Simons, Sandy Warner (Marc), and Judith Doshier (Doug), 11 grandchildren, and 9 great-grandchildren.

Memorial services will be held on Wednesday, November 21st, 2012, at 1pm., at Mueller's Tri-Cities Funeral Home, 1401 S. Union Street, Kennewick, followed by graveside service and reception.

Add something to Nancy's "Tribute Wall"