BOMBER MEMORIAL

EARL ALLEN SKOW ~ Class of 1950
September 11, 1932 - November 16, 2012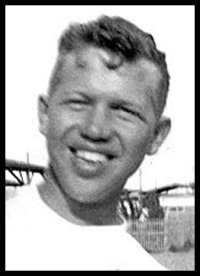 ~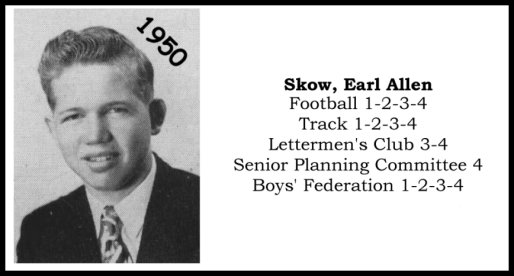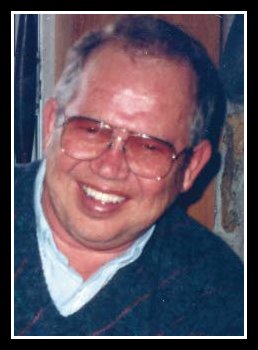 Earl passed away November 16, 2012, at Harborview Medical Center in Seattle, from complications related to an injury and acute infection. He was 80 years old.

Earl was born September 11, 1932, in Minneapolis, Minnesota, to Danish parents, Ernest and Myrtle Larsen Skow. When he was 4 the family that included his older brother, Edsel, moved to Luck, Wisconsin, to live near relatives during the Depression. From there they gradually worked their way west and moved to Richland in 1943, where his father worked at Hanford.

In high school Earl was a four-year letterman in football and track. He also showed quite a talent in art. It was in art class that he met and fell in love with Mary Sargent. They both graduated from Richland's Columbia High School in 1950. They were married in 1951 and a few years later had two happy little daughters, Kathy and Carol.

Earl began his career as a surveyor but quickly moved up the ranks in construction management. The family began moving every two years from project to project. Earl was construction engineer on most of the roads, bridges and railway relocations required for the building of the dams in the state of Washington. Moving was a fun adventure for the family. Every town meant enjoying new country and making new friends. Earl always loved the hunting and fishing each place had to offer.

They moved to Clarkston in 1968, where Earl managed projects at Dworshak and Lower Granite Dam.

Earl and Mary were members of the Clarkston Country Club and Our Saviours Lutheran Church. After the girls graduated from high school, Earl and Mary moved on to work in Montana and Alaska. In 1983, they returned to Clarkston to be near their grandchildren. Here he worked as a construction coordinator for Poe Asphalt. Earl's heart was broken in 1988 when Mary died of cancer. She was buried at Vineland Cemetery.

To help ease the pain, Earl hit the road again and worked on projects in Oregon and New Mexico. Four years later, he attended a high school reunion in Richland and met JoAnn Barron. They married and lived 18 years in their cottage on the beach in Vashon, Washington. Earl's last years were spent playing golf, tinkering in the garage, and enjoying the animal and sea life of Puget Sound. He would sit out on his deck looking at the water and say "life doesn't get any better than this." He loved being with friends and family. He was always quick with a smile and a joke. Whenever you went to visit him he had something fun planned. He was a good father and husband, someone you could always go to for sound advice. Earl could build or fix just about anything.

Earl was preceded in death by his wife, Mary ('50), and his parents.

Survivors include: his wife, JoAnn Barron Skow ('51); his brother, Edsel ('47) (Shirley); his daughters, Kathryn (Steve) and Carol Wehbe; his grandchildren: Leif, Erika, Zahra, and Talib; three great-grandchildren; stepdaughters, Paula, Pam, and Cindy and their children.

A graveside memorial service was held on December 15, 2012, in Clarkston, followed by a celebration of life at Daily's Bakery in Clarkston.