BOMBER MEMORIAL

JIM KENNETH McCORD ~ Class of 1957
October 1, 1938 - November 2, 2012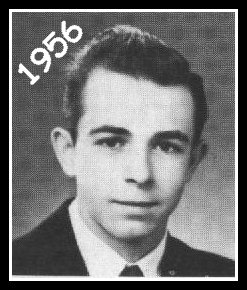 ~




Jim was born in Kingsville, TX October 1, 1938 and died on Friday, November 2, 2012. He moved to Richland in September of 1950, attended Spalding Elementary School, Chief Joseph Jr. High School and Columbia High School. While in high school, he worked at Densow's Drug Store.

After graduation from high school in 1957, he went to work for General Electric Company working in various computer jobs. He had several significant awards for his G.E. work. After 5 years when G.E. diversified, he transferred to Computer Science Corporation (almost at the corporate CSC inception date). In February 1970 he moved to Huntsville, AL, with his job transfer continuing with Computer Science Corporation. He worked for CSC as a Computer Systems Specialist the remainder of his career (35 years of service) and retired in 1998. His CSC career supported many different contracts involving US Army and NASA that included computer programming and systems knowledge in areas from missile defense systems to personnel systems. Towards the later part of his career, he was sent to world-wide military bases (Phillipines, Italy, Germany, Hawaii, to name a few) installing new computer systems.

His favorite hobby was his motorcycles and jet skis. He raced motorcycles (flat-tracking, speedway on both dirt and ice). His mechanic ability was renowned in both areas. He died instantly of a heart attack while trail riding on his motorcycle. He was just checking out the trail they had built for a race coming up on Sunday at Maplesville, AL. The other guys he was riding with had gotten ahead of him, and after 3-5 minutes, they returned to check on him only to find him down and gone.

He had just turned 74 on October 1 and had taken up dirt tracking racing again. (He could still get into his old leathers of 40 years ago.) Just a couple of weeks ago he finished up a flat-tracking series with a 1st in the "over 60" group and a 2nd in the "mad-dog" (all ages) group.

He was preceded in death by daughters Joanna Baker and Vicky McCord.

He is survived by his wife, Janet VOORHIES McCord ('61); two daughters, Katie McCord Jackson and Lisa McCord; son, Ricky McCord and wife Melinda; two grandchildren, Jessi and Zack; two brothers, Sid and Bob McCord ('55); and sister, Velma McCord Jarrett ('54).

Visitation will be November, 6, 2012 from 4-6pm at Berryhill Funeral Home, Huntsville, AL followed by a 6pm memorial service.

In lieu of flowers, the family requests donations may be sent to the Greater Huntsville Humane Society.

He was one of a kind and touched so many lives everywhere he went. He will be greatly missed by his loving family and friends.

Published in the Tri-City Herald on November 6, 2012

Guest Book.