BOMBER MEMORIAL

GERALD BURNS "GARY" PERSONS ~ Class of 1957
August 13, 1939 - August 20, 2012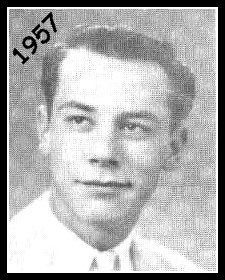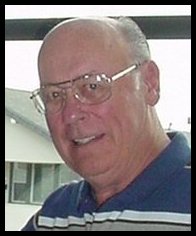 Born August 13, 1939 in Minnesota to Harold and Marian Persons, passed away August 20, 2012 just days after his 73rd birthday party.

He grew up in Richland with younger sisters Derrith and Anne. After graduating from Columbia High School in 1957, Gary attended CWU and married Jan Bollinger. They had two children, Kim and Scott and moved to Spokane in 1969 where he worked for the City of Spokane as both a personal director and Assistant to the City Manager, retiring after 33 years. Gary also served on the City Council and was a Volunteer Fire Commissioner.

Jan and Gary were married for 45 years and enjoyed their large garden, Schnauzers (James and Rosie), regular trips to Reno and Lincoln City and organizing Richland Bomber Alumni Luncheons as well as attending Club 40 reunions.

Gary's favorite memories were trips fishing in Alaska and Westport and a favored past time was reading Louis L'Amour books. After Jan passed away in 2007 he moved to Puyallup, WA to be close to his extended family. It was there he realized a lifelong dream of being a farmer. He bought a 10 acre farm, tractor and various farm animals! Sadly his decline in health forced him to simplify life and move in with a family friend.

Gary was devoted to his grandsons, Paul and Chris, and attended as many sports and school events as he could.

His last home was People's Retirement Community in Tacoma where he was active and involved. A special thank you to the caring staff who made his stay very positive.

Gary is survived by his daughter Kim Beitelspacher and her husband Rick, Puyallup, WA; son Scott Persons, Camano Island, WA; his sister Derrith Persons Dean ('60); and 6 grandchildren. Gary is preceded in death by his parents, his wife, Jan Bollinger Persons ('60). and his sister, Anne ('62). We look forward to seeing both Jan and Gary in heaven... healthy and whole again.