BOMBER MEMORIAL

RODNEY PEDER "ROD" OSTBOE ~ Class of 1960
March 15, 1942 - October 15, 2012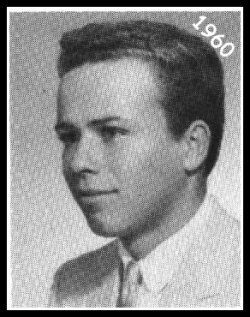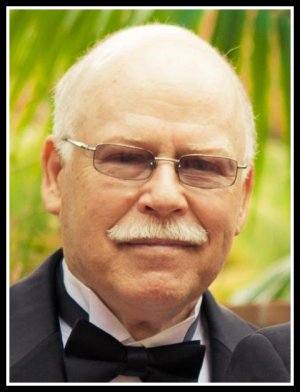 Rodney Peder Ostboe (Coach Ostboe) age 70, unexpectedly passed away on Monday, October 15, 2012 in Richland. He was born in Seattle to Roald (Ozzie) and Viola Ostboe on March 15, 1942. While growing up, Rod attended Lewis & Clark Elementary School, Carmichael Junior High School, and Columbia High School graduating from high school in 1960. He graduated from Eastern Washington State College with a Bachelor's Degree in Education and quickly returned to Eastern for a Masters in Education. While in college, he married Shirley Arnold, his high school sweetheart. They had five children together.

Rod spent most of his life being an inspirational teacher and coach. He began his career at David Douglas High School where he coached the men's and women's gymnastics team to first place finishes in Oregon State. Next, he moved to Kennewick where he repeated that same success with their men's gymnastics program. He subsequently began teaching at Carmichael Junior High where he taught nearly every subject possible over a 30 year career and officially retired in 2001. While teaching at Carmichael, he coached 20+ years of men's and women's gymnastics teams for Richland High School winning several state championships. Along the way, he coached gymnastics teams for Hanford High School, as well as track and field for Carmichael. In 1977, Rod and Shirley founded Tri-City Academy of Gymnastics (TAGS), the first private gymnastics club in southeastern WA. This allowed them to share their love of gymnastics to all ages. Rod was inducted into the Washington State Girls Gymnastics Association Hall of Fame in 1998 and the Richland High School Hall of Fame in 2008. Rod possessed a great love of his family, travel, flight and meeting new people. In his over 25 years of travel to Europe and various locations around the world, he helped expose hundreds of people to the joy of travel as well as make countless new lifelong friends.

Preceded in death by his parents Roald and Viola Ostboe.

Rodney is survived by his sister Loretta Ostboe Frasier ('55), his five children Troy ('81), Rusty ('83), Robbe ('86), Chad ('88) and Wendy Ostbot Holsten ('90), and 10 grandchildren T.J, Hunter, Kaylee, Austin, Kyle, Kelli, Miya, Halle, Avery, and Ryan.

He will be missed.

Services for Rodney will be held at 5pm, Saturday October 20th at the Faith Assembly Church, 1800 Road 72, Pasco. Everyone is welcome to attend and share their stories. Stories can also be shared on the Facebook group "Friends of Rodney Ostboe."

Express your thoughts and memories in the online guest book at www.einansfuneralhome.com.