BOMBER MEMORIAL

ALVINE "RAY" ROMINE ~ Class of 1960
May 10, 1942 - July 14, 2012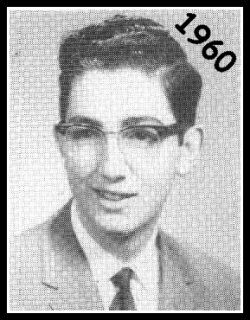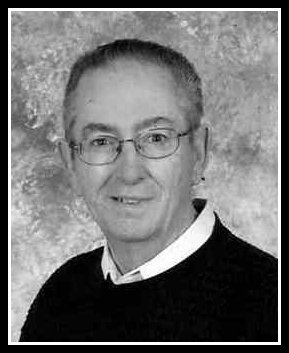 Ray Romine resided in the Tri-Cities for 58 years. He was born May 10, 1942, and passed July 14, 2012, surrounded by family and friends.

Ray graduated from Columbia High School in 1960 then entered the U.S. Marine Corps. Upon discharge from the service he became employed by the U.S. Postal Service, Richland Post Office serving as Superintendent of Mail until 1985 when he was promoted to Post Master of Benton City retiring in 1992.

Ray's love for helping and meeting people is what drove him to volunteer work. He volunteered at the kindergarten classes in Benton City and at the Benton County Sheriff's Office in Kennewick where many lasting friendships and memories were made.

Ray enjoyed riding motorcycles, was an avid reader, and worked with all the latest electronics.

Ray was preceded in death by his parents Alvie W. and Gladys Romine and brothers Elvie Romine and Trice Murry.

He is survived by his wife, Linda C. who he respected and loved very much.

Ray and Linda married on September 28, 1986; each bringing a son and daughter. Ray's family has always been the most important thing to him. He will be missed by his son David Lyle Romine (Debbie), Benton City; daughter Bobbi Ray Romine (Mark Boyer), West Richland; daughter Paula L. Bernier-Kelley, Kennewick; and son James D. Asbell (Angie), West Richland.

He dearly loved his grandchildren: Michael Johnston (Maggie), Alec Romine (Cynthia), Nathan Bernier, Ashley Boyer, Corbin Kelley, Olivia Kelley, Mason Asbell, Hailey Boyer, and Kaylee Asbell; and great-grandchildren: Andrew Johnston, Hunter Romine, Kaleb Bernier and AJ (Allen) Romine.

Ray leaves behind brothers William Romine, Peyton, CO; Machilia Murry (Betty), Pasco; Ricky Romine ('68), Burbank, WA; sister Peggy Romine Robinson ('64), Pasco, WA; sisters-in-law Setsu Romine, Wenatchee, WA; Mildred VanPelt, Salisbury, MO; Margie Highley, Pasco, WA; Maxine Phipps, NC; Connie Ehrhardt, Benton City, WA; Katy Romine Roberts, West Richland, WA; and brothers-in-law Gerald Ehrhardt (Yvonne), Kennewick, WA; and John Ehrhardt, Pasco, WA.

He will also be remembered by his nieces and nephews: Michelle Robinson, Wendy Murry, Carol Lysiak, Lynn Murry, Kathy Yona, Patricia Whitmire, Ronald Romine, Kenneth Romine, Mike Romine, Dallas Murry, Douglas Murry, Mark Murry, and Brian Romine, and lots of very special friends.

At Ray's request there will be a memorial gathering at a later date this fall.

Express your thoughts and memories in the online guest book at www.einansfuneralhome.com

Any memorials may be made to the Wounded Warriors Project, www.woundedwarriorproject.org, PO BOX 758517 Topeka, KS 66675.

GONE BUT NOT FORGOTTEN.