BOMBER MEMORIAL

HAROLD "BRUCE" McMANN ~ Class of 1966
May 28, 1947 - May 17, 2012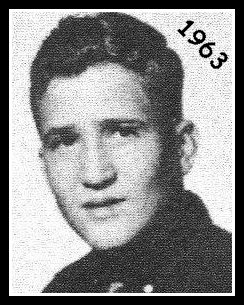 On May 17 Harold Bruce McMann, beloved father, brother, and grandpa finished his work here on earth and returned to his Heavenly Father.

Bruce was born to Ola and Margaret McMann on May 28, 1947 in Richland. He grew up in Richland and graduated from Columbia High School in 1966.

He served in Vietnam as a helicopter mechanic. When he returned home he attended Big Ben Community College.

He spent 29 years working at the Ares plant near Hanford.

After retirement, he loved to go up to the old claim in the mountains and prospect. Being the man he was he always gave away any gold he found. He just loved going up in the hills with his dog, Goldie.

He was preceded in death by his parents, and his son, Devin McMann.

He is survived by his son Andrew (Mary) McMann, and four grandchildren whom he loved to spoil; his brother, Lavern McMann ('60); his sister Sondra (George) Rowe, nieces and nephews.

A viewing will be held at the Keene LDS Chapel in West Richland on May 25 at 10am. Funeral at 11am.

Published in the Tri-City Herald from May 20 to May 22, 2012.